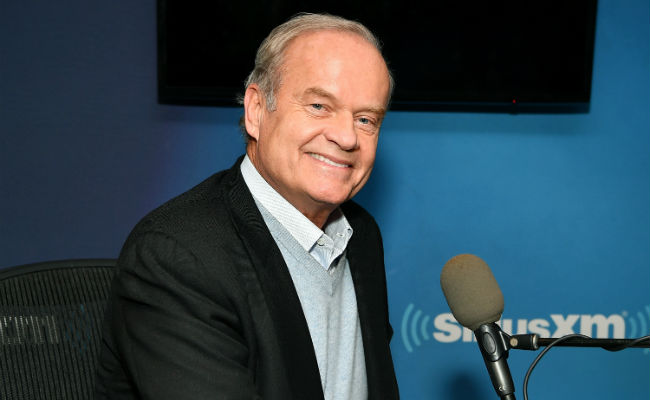 Could Frasier actually become the latest 90s nostalgia piece to get new life? According to its star there's certainly interest, and the perfect spot for a Seattle sitcom reboot just might be the streaming service that's given it an active afterlife.
Kelsey Grammer hasn't been shy about a Frasier reboot, though he has said it has to have the "necessary fire" to make it a worthwhile endeavor. While we've certainly supplied some ideas, there's no clear indication that a good foundation has been found just yet.
The show has found new life on Netflix as a new generation of fans seem to have found the intellectual family living in Seattle as charming as many found them during its initial run in prime time. Grammer knows this, which is why when asked about a potential Frasier reboot he says Netflix is the perfect landing spot.
Frasier Crane himself told SiriusXM's Jim Norton & Sam Roberts show that a "streaming service" would be the ideal landing spot for a Frasier reboot, if it were to happen. And he's got a practical reason for picking Netflix over another suitor.
"Because they've got it," Grammer said. "You know, Frasier is still, is in like the top 10 on Netflix, in and out, and you just think, 'Wow, that's amazing.' And so it's likely that that's kind of where its new home would be."
Frasier ran a whopping 11 seasons, so there's plenty of streaming material for fans who are just getting into things by stumbling into it on Netflix. But Grammer has already worked with Netflix in the recent past, staring with Kristen Bell in 2018's Like Father. So perhaps he's on to something with his suspicions that the streaming giant would be the perfect place for a hypothetical Season 12.
And as he mentioned to James Corden earlier in the week, he's been talking to writers about a few different ideas for the show.

"We're just exploring what that might be," Grammer said. "It could be [set] in Chicago — he left for Chicago before in the last episode of Frasier — and there seems to be some appetite for it."
And as it turns out, the Cheers alum that found an extremely successful spinoff when his character moved from Boston to Seattle just might have a third act with Frasier Crane if he moved the reboot to America's Second City. As long as the show is not just rehashing the ground it covered in the show's first 263 episodes.
"The first principle is that it is a different story, basically," he told host James Corden. "Same group of characters but in a different setting. Something has changed in their lives. Certainly John Mahoney died over a year ago and we would probably deal with that a little bit with dad being gone."
Grammer did make it clear, however, that he's "kicking around" another sitcom idea, so this is far from a sure thing, but he certainly seems into getting the Crane clan back together very soon. There's no word on whether that means a new theme song for the reboot, but I'm sure Grammer has dibs on singing it either way.
[via Entertainment Weekly]