He's been on The Walking Dead for four seasons, debuting 16 episodes before Negan. He's been around longer than Jesus and Ezekiel. He's been in more episodes than Dale, The Governor, and T-Dog. In fact, he's been in the exact same number of episodes as Shane Walsh. He's not a flashy character. He doesn't get many lines to speak, but when a gap needs to be filled and everyone else is preoccupied, he's the guy The Walking Dead turns to.
Yet, if you asked even the most ardent fan of The Walking Dead, nine out of ten viewers wouldn't be able to tell you who he is. In fact, more than half would probably ask, "Who?"
His name is Scott, and when The Walking Dead needs a guy to hold a gun, he's their man!
The interesting thing about Scott is that he's played by Kenric Green, the real-life husband of Sonequa Martin-Green, who played Sasha on The Walking Dead. But even after Sasha was killed off the series, and Sonequa Martin-Green moved along to CBS All Access's Star Trek series, Kenric Green remained behind, providing valuable support where necessary. He may not be the lifeblood of The Walking Dead, but he's definitely shed blood!

In fact, in his first major episode in the sixth season, Scott was hit in the knee by a ricochet bullet when a skittish Alexandrian shot at a horde of zombies. You might remember Scott for his memorable line, right before he and another Alexandrian stepped into the fray: "Come on. That's us."
It was an inauspicious debut for Scott, as he had to be helped back to Alexandria by Michonne. He spent the next few episodes in the infirmary, but Denise performed a procedure on him and saved his life. Were it not for Scott, Denise never would've gained the confidence she needed to act as Alexandria's medical professional!
We didn't see a lot of Scott in the rest of season six, but remember in the finale when Rick went out in the RV looking for Negan and The Saviors? Scott was there! He helped close the gate behind Rick (not by himself, of course. That's a two-man job!) Scott is not above doing the little things. They may not be glamorous, but someone had to close the gate.

Scott didn't show up again until the seventh season, but it was worth the wait. In the fourth episode, after Rick stood down and let Negan and the Saviors walk into Alexandria and take whatever they wanted, Scott was there with a "What the hell?" look. He didn't have any actual speaking lines, but Scott can say as much with his body language as his mouth.
While he doesn't always play a major role, Scott always seems to be around during important moments. For instance, here he is underground while Carl was dying, again holding a gun (he's the blurry guy in the back).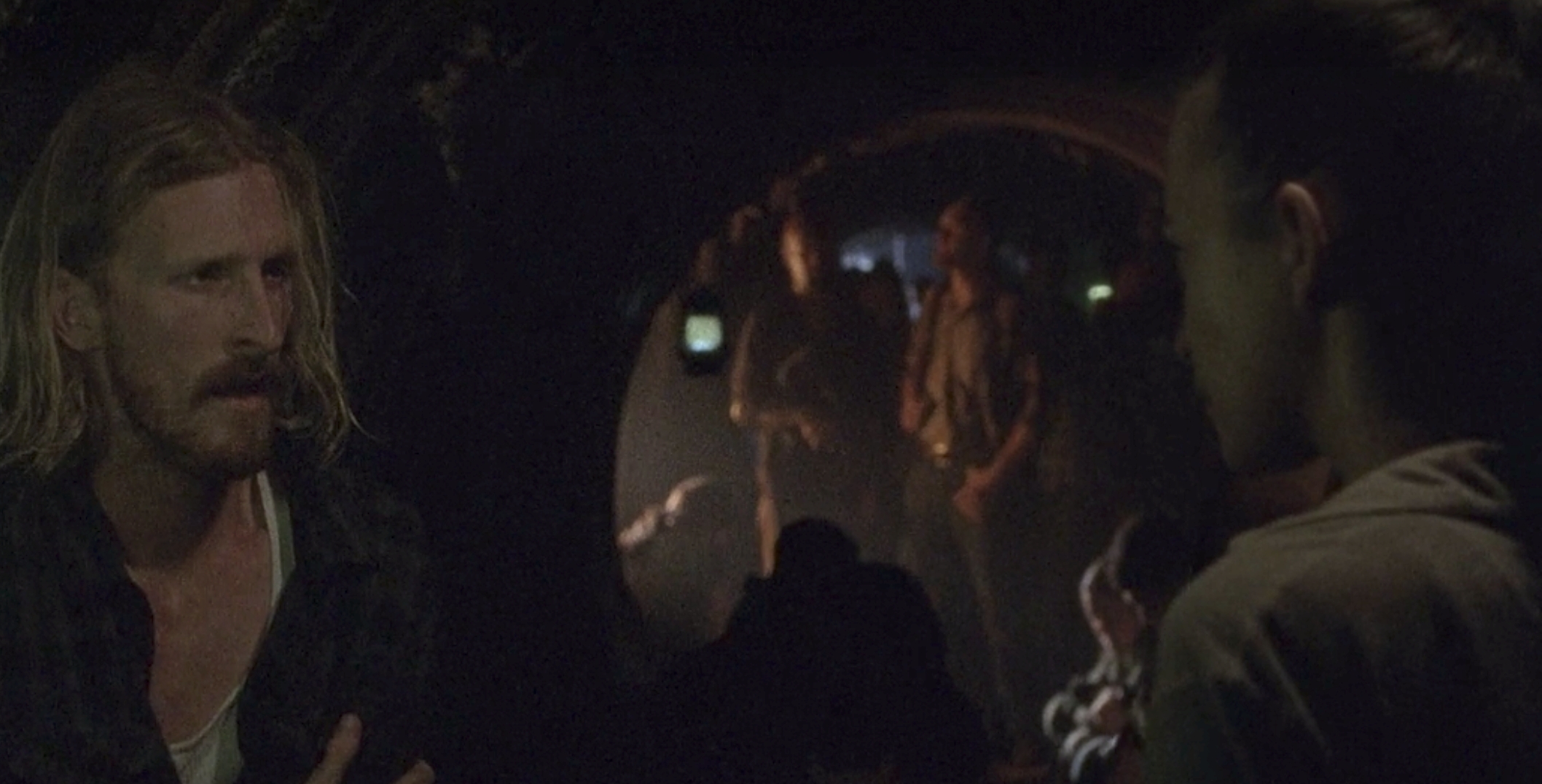 During the All-Out War, all the major players were in attendance, including Scott, holding his gun in the background LIKE A BOSS.

Finally, I bring you to arguably the most important scene of Scott's run on The Walking Dead. It's in another major episode — Rick Grimes' final episode of The Walking Dead. Most of the main cast was preoccupied with their own storylines in that episode, so director Greg Nicotero needed a free agent to play a crucial role. Someone not tied up in all the drama.
He needed Scott, and when someone had to let Michonne know that Maggie was coming for Negan, Scott was there for him, ready to deliver more lines in a single scene than he has during his run on The Walking Dead. "Hey. I hope I'm not bothering you," he said to Michonne. "Maggie's here. One of the guys at the gate just told me she came in."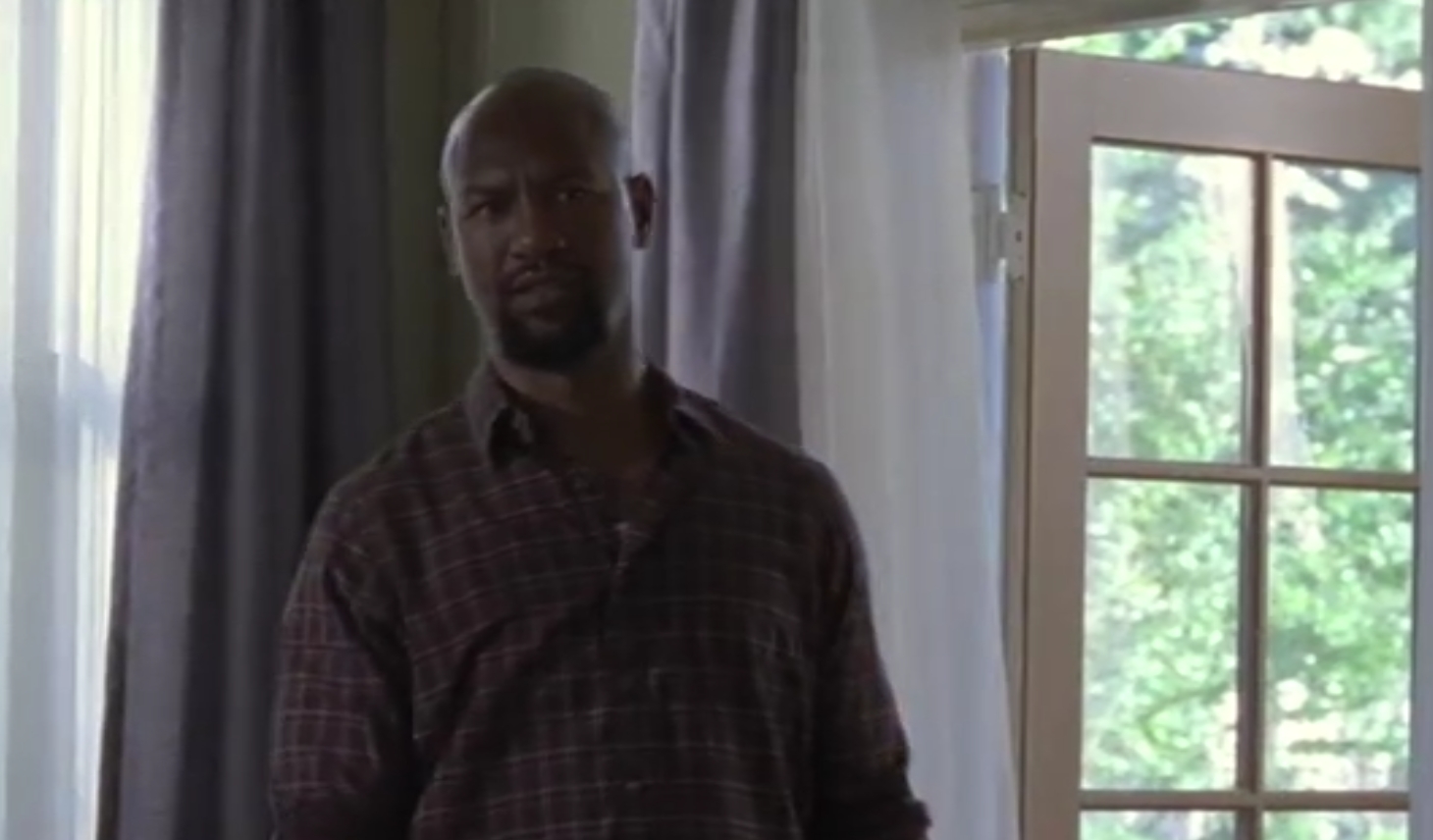 That's the last time we saw him on The Walking Dead, but viewers can rest assured that he'll return again, because when this show needs a guy to take a bullet, or hold a gun, or deliver a message, there's just one man to call. His name is Scott. Best not forget it.