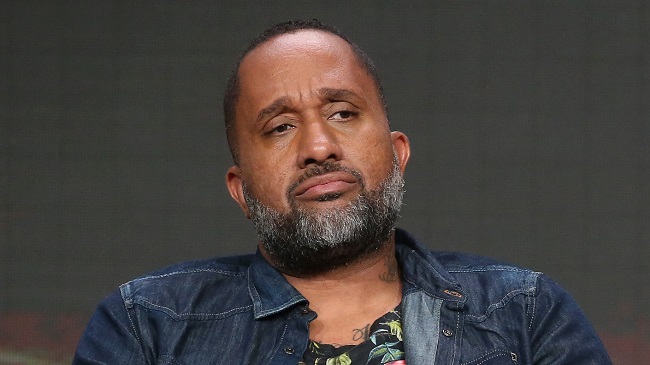 On Thursday, Netflix announced that black-ish creator Kenya Barris was now apart of their growing roster of television powerhouses, which already includes Shonda Rhimes and Ryan Murphy. While the Scandal and American Horror Story executives nabbed deals worth $150 and $300 million respectively, Variety reports that Barris' deal is worth around $100 million.
In a statement, Netflix vice president of original content Cindy Holland said "Kenya Barris is one of our great modern storytellers," adding that he "uses his voice to make audiences more aware of the world around them, while simultaneously making them laugh." Barris had far less to say about the deal in the official announcement, though he did joke that he had "started to believe that maybe this mom-and-pop shop with only 130 million subscribers might just be something."
The official announcement said nothing about the terms of the deal, including its worth or contract length, though sources familiar with it gave Variety the aforementioned $100 million figure. Either way, that Barris has been negotiating an early end to his contract with ABC, and a brand new deal with Netflix, has long been rumored. Barris and ABC's relationship has been especially combative as of late, with the network inexplicably shelving an episode of black-ish and the showrunner repeatedly criticizing executives for their poor choices, like putting Roseanne Barr back on the air.
(Via New York Times and Variety)