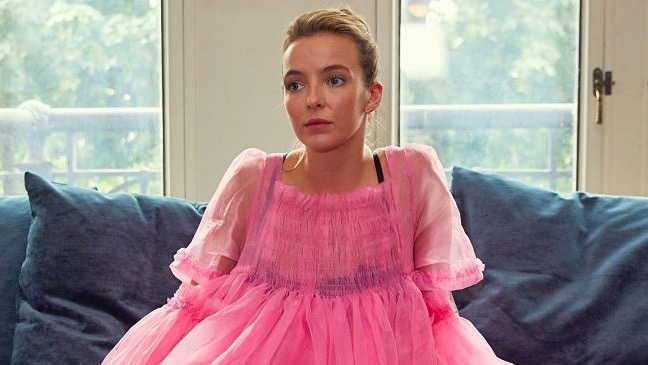 If you're not watching Killing Eve (one of two very good assassin shows on TV right now), you should be. It's unpredictable, funny, sexy, and only four episodes have aired so far, so you could catch up in an afternoon. You wouldn't be the only latecomer, either: the BBC America series, from Fleabag creator Phoebe Waller-Bridge, is the biggest word-of-mouth sensation in a decade.
The series has seen an increase in viewers every week since its premiere, growing a total of 33 percent in total viewers and 61 percent in adults 25-54 from its premiere episode on April 8 to the fourth episode last Sunday. Killing Eve is the only new ad-supported drama in more than a decade to show consecutive ratings growth over its first four episodes across total viewers and both key demos. Sunday night's fourth episode delivered 892,000 total viewers and 386,000 adults 25-54 in Nielsen live+3 ratings.
In a statement, BBC America Sarah Barnett praised the "viewer response to this kick-ass thrill ride of a show" and added "From our first conversation with Phoebe, to casting Sandra and Jodie, this has been a joy every step of the way and we so appreciate the fan and critical response to this unforgettable first season." There are still four episodes to go, or four more opportunities for Villanelle — who I love as much as I hate (you will never be forgiven for doing… that) — to show off her killer fashion sense. You can catch up on BBC America's website.