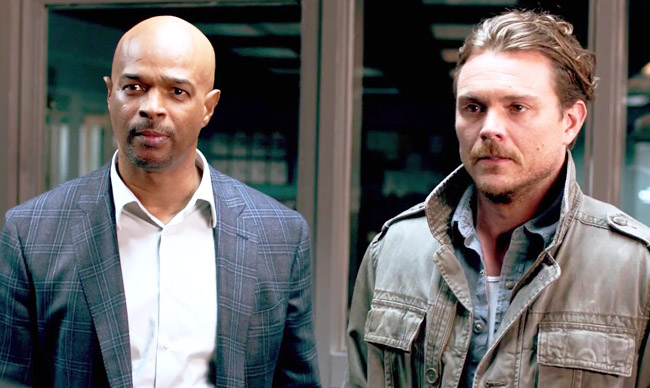 A recent report by Deadline cast doubt about the future of Lethal Weapon on Fox due to a series of incidents involving series star Clayne Crawford. The ratings for the show have been solid and the highest of the Warner Bros' series on the network according to the report, but Crawford's alleged behavior on the set caused tension with the cast and crew. This possibly puts his position in jeopardy if the show were to continue — with a possible replacement in the works — and earned Crawford reprimands for the incidents.
None of this was confirmed at the time and Warner TV hasn't provided a comment according to Variety, but Crawford came out on Tuesday to confirm two of the incidents through an apology on Instagram. According to Variety, both incidents dealt with on-set safety and working conditions, leading to outbursts from the star in the process:
Crawford said that in the first incident, which occurred last fall, he "reacted with anger over working conditions that did not feel safe or conducive to good work," prompting an angry response from the director and assistant director of the episode being shot. Crawford said that, following instruction from Warner Bros. Television, which produces the show, he completed therapy and shared a portion of his pay from the episode with one of the parties involved.

According to Crawford, the second incident occurred this spring during the production of the first "Lethal Weapon" episode in which he served as director. During filming, an actor was hit by a piece of shrapnel from a special effect. "I take responsibility for the incident because I was in charge of the set," Crawford said. "I absolutely love, respect, and care for my crew and cast and would never intentionally jeopardize so many jobs."
The apology itself ends with Crawford saying he has "love, respect, and care" for the cast and crew on Lethal Weapon and that he "would never intentionally jeopardize so many jobs" with his behavior. Following the apology, Deadline and writer Nellie Andreeva published another report addressing the incidents confirmed by Crawford. The second incident may prove to be the most damning for the future of the show according to Deadline, with co-star Damon Wayans suffering the injury and the fallout allegedly causing their relationship to suffer "irreparable damage."
Check out the details of this newest report over at Deadline and read Crawford's full apology below. An end to Lethal Weapon would be a shame at this point, especially since it is still way more fun than it was expected to be.