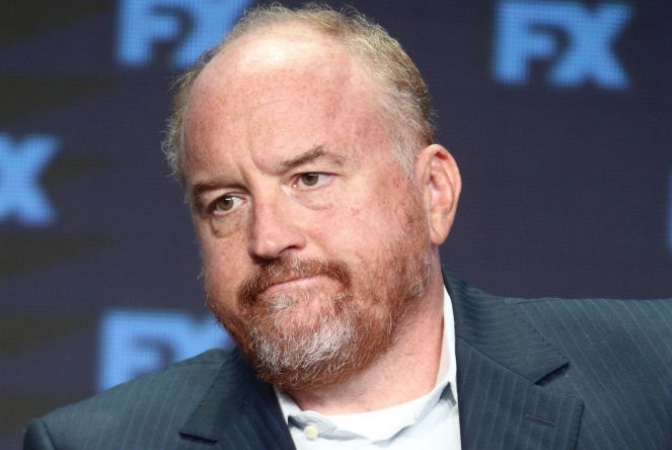 The fallout from Louis C.K.'s sexual misconduct — long rumored, explicitly laid out yesterday in a New York Times report, and confirmed by C.K. today — has been swift and sharp. His working relationship with Netflix and HBO are at an end and, now, so is his deal with FX, the home of Louie and several other shows that C.K. helped develop and produce.
Here's the statement from FX Networks.
Today, FX Networks and FX Productions are ending our association with Louis C.K. We are canceling the overall deal between FX Productions and his production company, Pig Newton. He will no longer serve as executive producer or receive compensation on any of the four shows we were producing with him – Better Things, Baskets, One Mississippi and The Cops.

Louis has now confirmed the truth of the reports relating to the five women victimized by his misconduct, which we were unaware of previously. As far as we know, his behavior over the past 8 years on all five series he has produced for FX Networks and/or FX Productions has been professional. However, now is not the time for him to make television shows. Now is the time for him to honestly address the women who have come forth to speak about their painful experiences, a process which he began today with his public statement.

FX Networks and FX Productions remain committed to doing everything we can to ensure that all people work in an environment that is safe, respectful and fair, and we will continue our review of all of these productions to ensure that was and is the case.
That's not an unanticipated response from FX considering how other networks have handled these (increasingly frequent) situations and how years of smoke have turned into a fire around C.K. in the last 24 hours. But it's maybe a welcome surprise that there's a bit of instant clarity around those shows that C.K. has had varying levels of influence on over the years. Not in a "yay, good TV shows get to keep being good TV shows" sort of way but in a "yay, the makeup artist on Baskets and the carpenter on Better Things" get to not be fired because of Louis C.K.'s inability to control his sexual urges kind of way. Call it a silver lining amidst this mess.
Update: Apparently, FX spoke too soon. TBS has announced that they are suspending production on The Cops, an animated series where C.K. was set to voice one of the characters beside Albert Brooks. For the sake of that crew, here's hoping they recast the role and find a way to move forward.