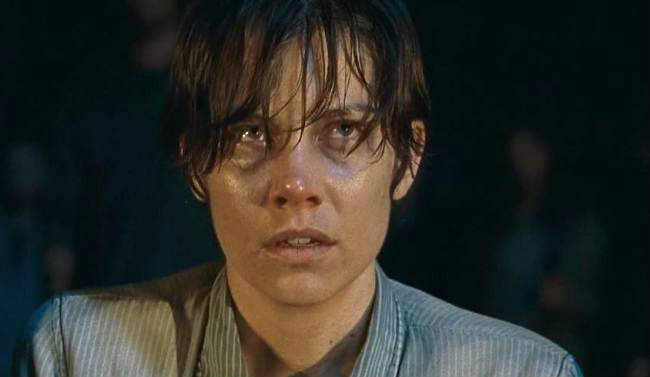 The best drama on The Walking Dead is what's happening behind the scenes.
Lauren Cohan, who plays forever-pregnant Maggie, doesn't have a contract for season nine, but she does have an ABC drama pilot, Whiskey Cavalier (where she plays the wonderfully named Francesca "Frankie" Trowbridge). It's usually a bad sign when an actor books a lead role on another show, but Walking Dead showrunner Scott M. Gimple is still hopeful a deal can be reached.
"We're talking and figuring it out," he said about Cohan's contract negotiations. "These things do happen. We've had people do other shows and other gigantic movies that take America by storm. We're figuring it out with each other and trying to let people be able to do other things and stick around. I shan't even entertain the thought." Gimple added, "We're talking; I'm pretty positive. We're figuring it out. The timing could work well, so all good."
Other Walking Dead cast members have found enough time in their shooting schedules for other parts, like Danai Gurira with Black Panther, but this situation is different. Cohan reportedly isn't happy with her salary — she's "not seeking salary parity with male leads Andrew Lincoln and Norman Reedus, [but] insiders suggest that she was not trying to use the pilot casting process to force AMC's hand as the actress' camp remains frustrated by AMC's 'lowball' offers." Now that the show's hat and pudding budget is all but non-existent, maybe producers can use that money to keep Cohan?
(Via The Hollywood Reporter)