Welcome to our weekly breakdown of the minutia of Kurt Sutter and Elgin James' Sons of Anarchy spin-off, Mayans MC. While Kimberly Ricci provides her always excellent coverage of the series (here's her write-up of this episode), here we're going to endeavor to look deeper into the episode and excavate some of the details viewers may have missed, callbacks to Sons of Anarchy, and posit questions explore theories about the direction the series.
1. If the many, many shots of cockroaches in the episode didn't give it away, the title of this week's episode, "Cucaracha/K'uruch" is Hispanic and Mayan for cockroach, an animal that played into the episode far more times than in most of this season's episodes, including for some delicious ironic affect. After calling his fellow cellmate a cockroach earlier in the episode, Miguel spotted yet another cockroach beneath him as the Feds were arresting him.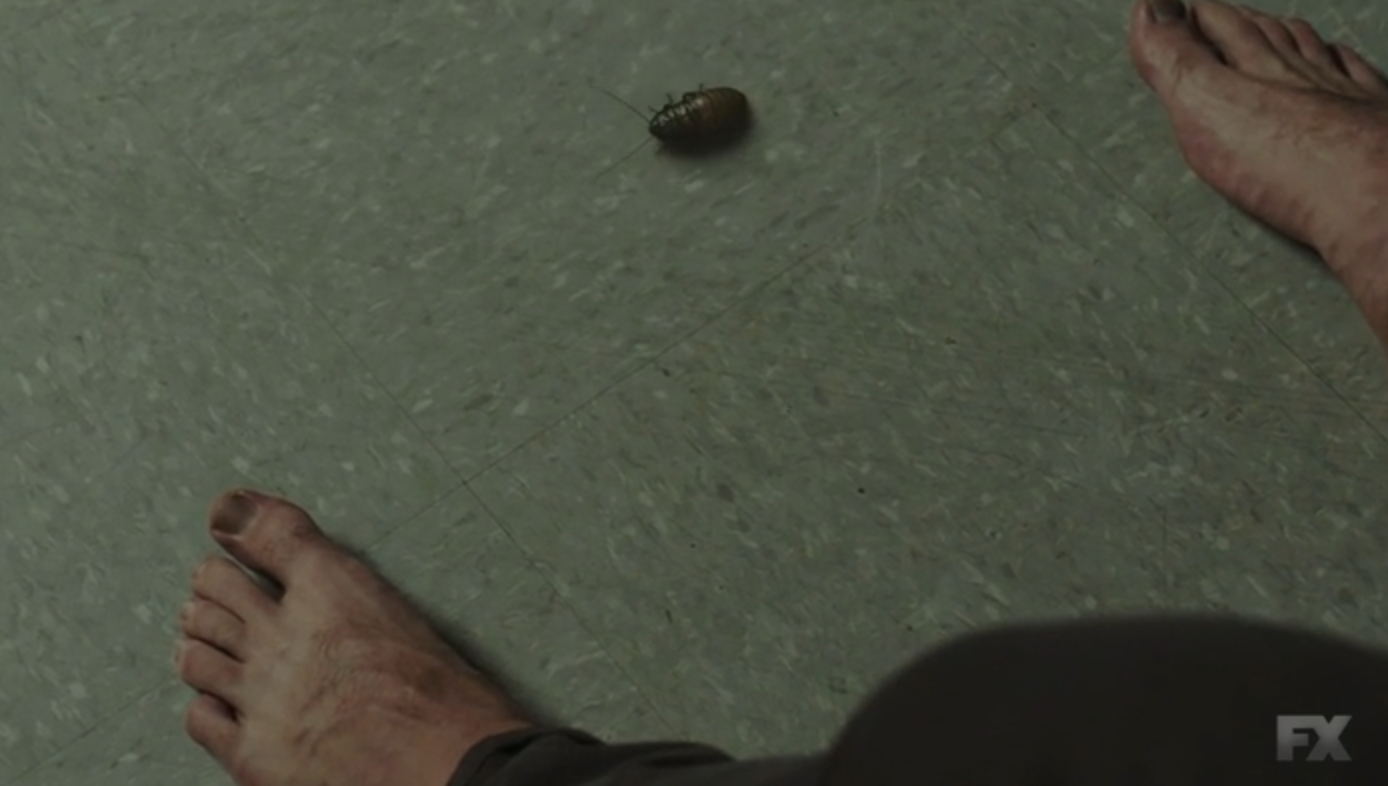 2. Let's just get this out of the way: Riz may be a dead man walking. Angel ratted out his tunnel, where Riz is likely smuggling people and profiting without cutting the club in. If that's not enough, Bishop probably believes that he's the mole, too. I'm not sure he makes it out of this one alive, although it does take the heat off of Angel and Coco (the fact that Chucky cleared up the misunderstanding about Letty not being Adelita obviously helps).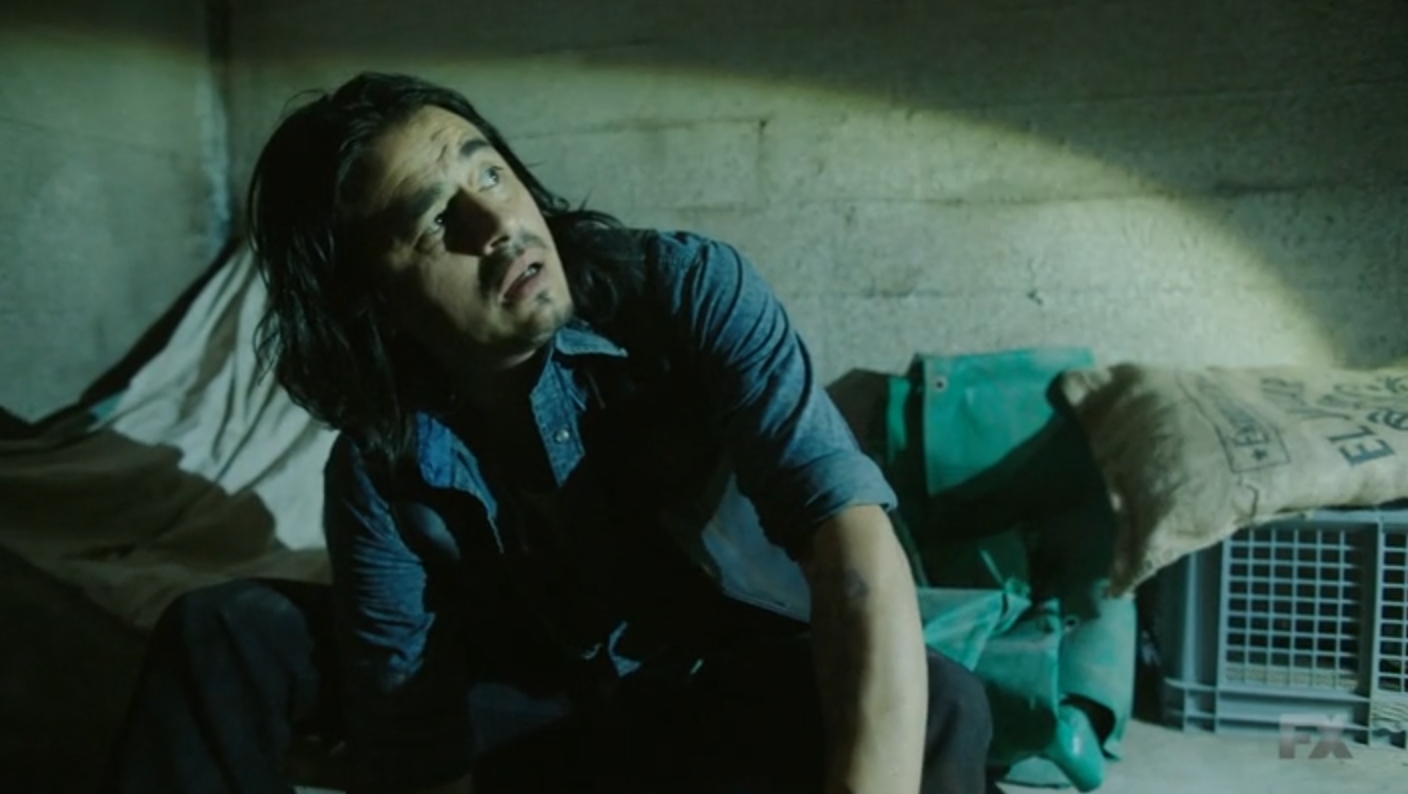 3. Let's dispose of the Coco storyline, too, because that's fairly straightforward. Leticia cut herself to make it look like her grandmother hurt her, and Coco wrongfully took vengeance out on his mother by killing her. This goes one of two ways: Coco goes to prison for killing his mother, or the club kills Coco's daughter for setting him up. Leticia is bad news all around.
4. OK, now for the good stuff. Adelita nearly killed Felipe because she thought that Felipe ratted out her father back in the day. Her father was subsequently killed along with her brother and mother by the Galindo cartel. Felipe, however, revealed that it was not him who ratted her father out. It was probably Rodrigo, the bishop with whom Adelita has been working the entire time. He's the guy that took the photo of Felipe and Adelita's father.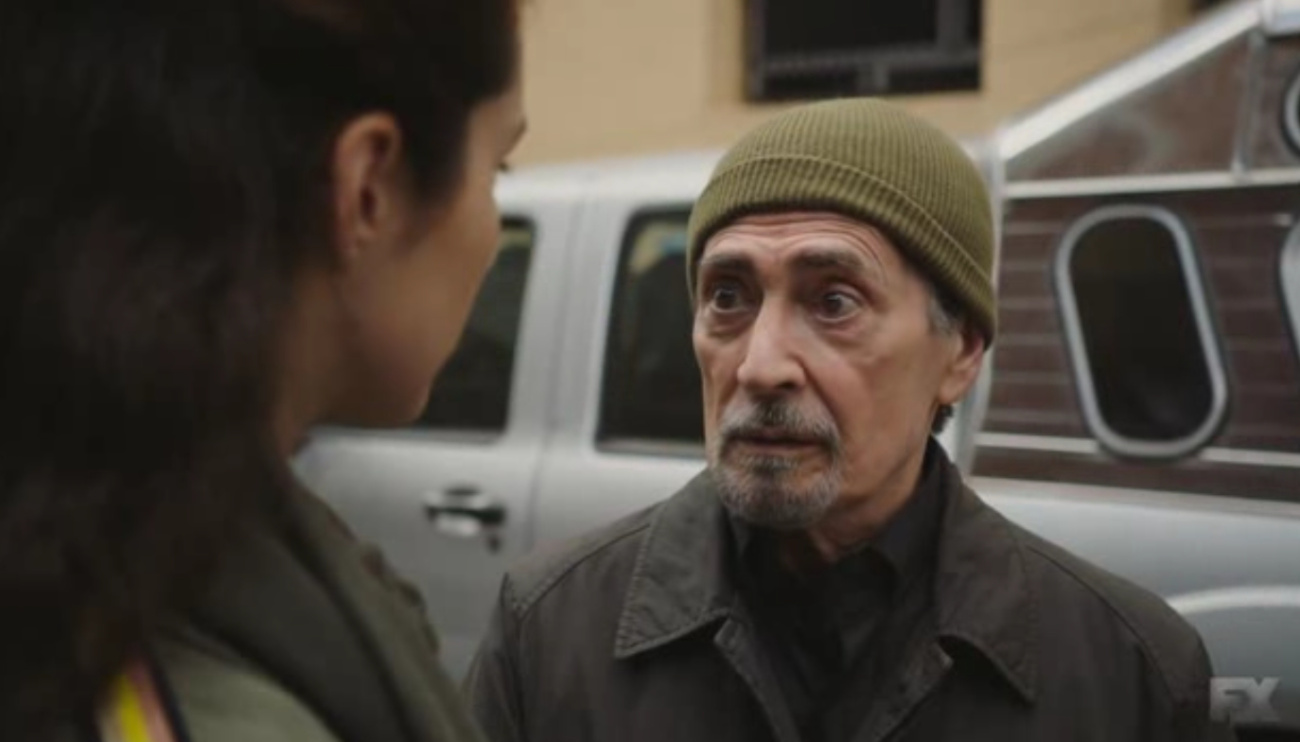 5. The fact that Adelita strikes a deal to join forces with Miguel Galindo after that scene I think may be important. The deal with Galindo may not have been part of her original plan, but realizing that she's been working with the man who ratted her father out may have forced her into rethinking that plan. If she's joining forces with Galindo, do they have a common enemy, and if they have a common enemy, is it Rodrigo and the Catholic Church?

6. Moreover, I wouldn't get too attached to the idea of Galindo and Adelita working together, for a number of reasons. First off, we don't know how Miguel's associate, Devante, is going to handle this. I'm also not sure that he's not pulling strings somewhere else, potentially secretly working against Miguel. I'm not sure that Devante wants to go legit, either. He and Miguel Sr. spent a lot of time putting this cartel together, and going legit may endanger their very profitable drug trade.
There's also the fact that, well, Miguel is arrested at the end of the episode, which could definitely put his joint operation with the rebels in jeopardy. Mostly, however, I don't think that Miguel is too keen on the idea. Did you notice the look he gave the Mexican cop when he mentally took down his name? That's a look that said, "You are a dead man."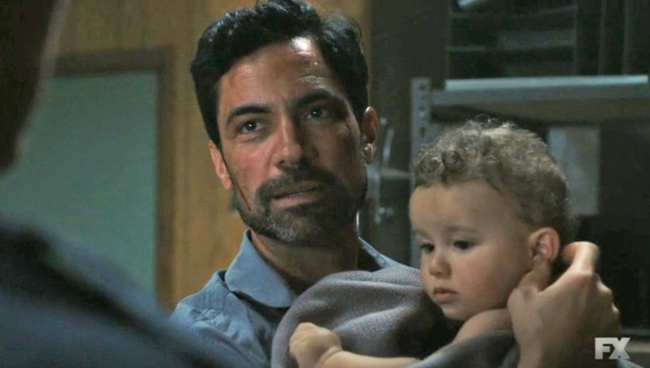 In either respect, I think it's obvious who will be the "third party" acting as referee between Galindo and the rebels: The Mayans.
7. On the other hand, I think that Adelita's Bishop Rodrigo problem is going to get solved for her. Felipe took a drive with a bag full of guns. I think he's going to get revenge on behalf of his old partner.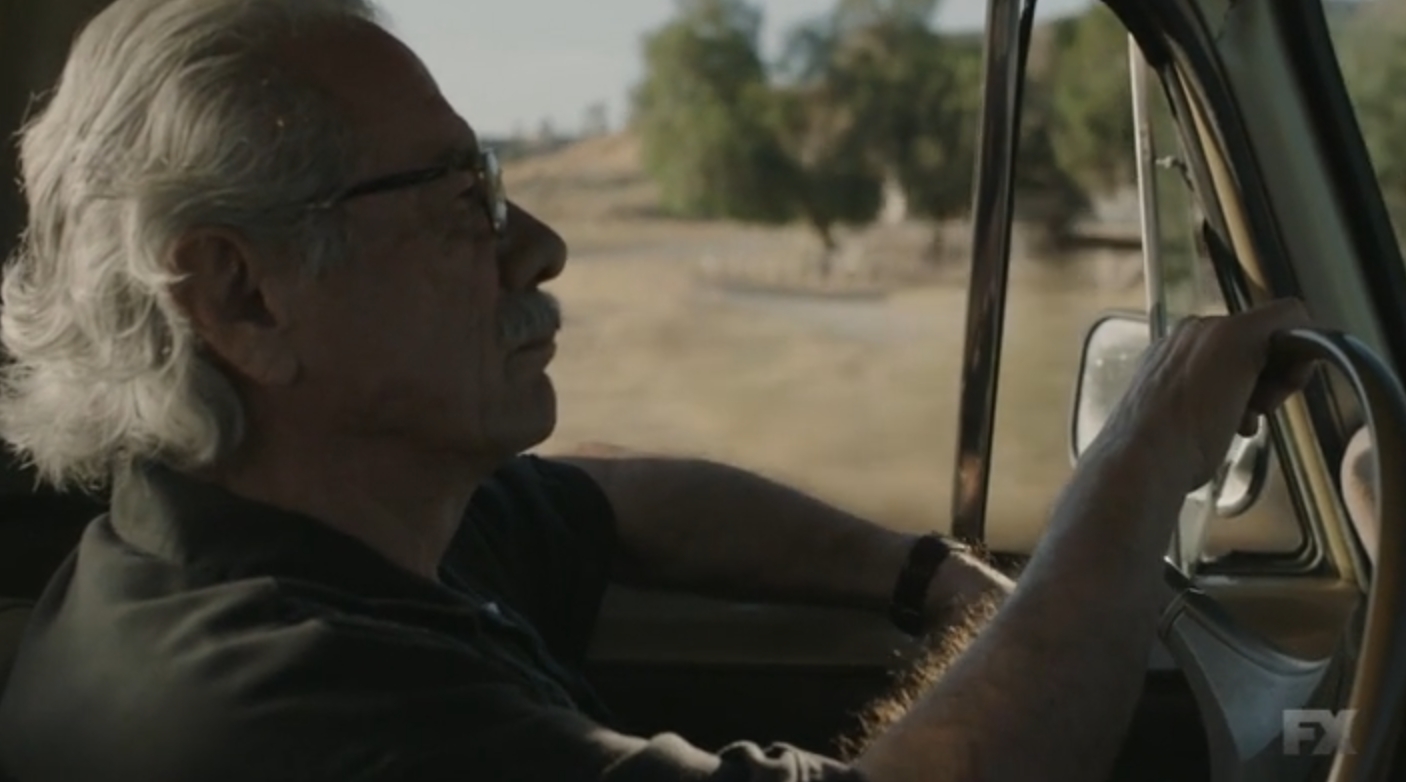 8. Rodrigo, by the way, also helped Felipe gain his new identity. However, EZ now knows what Felipe's real name is.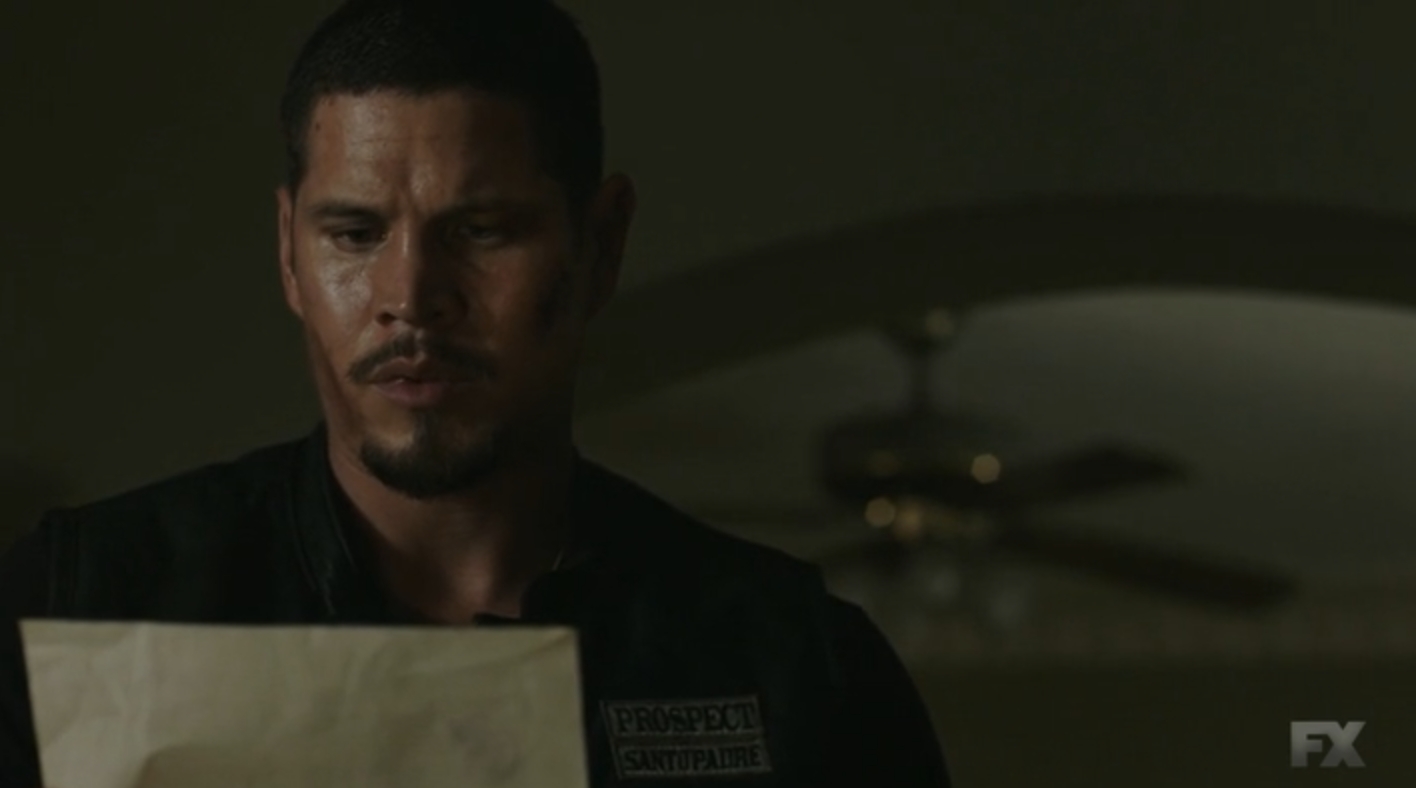 9. In case it wasn't obvious how Lincoln Potter got the goods to arrest Galindo at the end of the episode, I believe it came from EZ, who put a tape and a flash drive in a paper bag at the beginning of the episode meant for Jimenez. Maybe that contained all the intel Lincoln needed to make the arrest.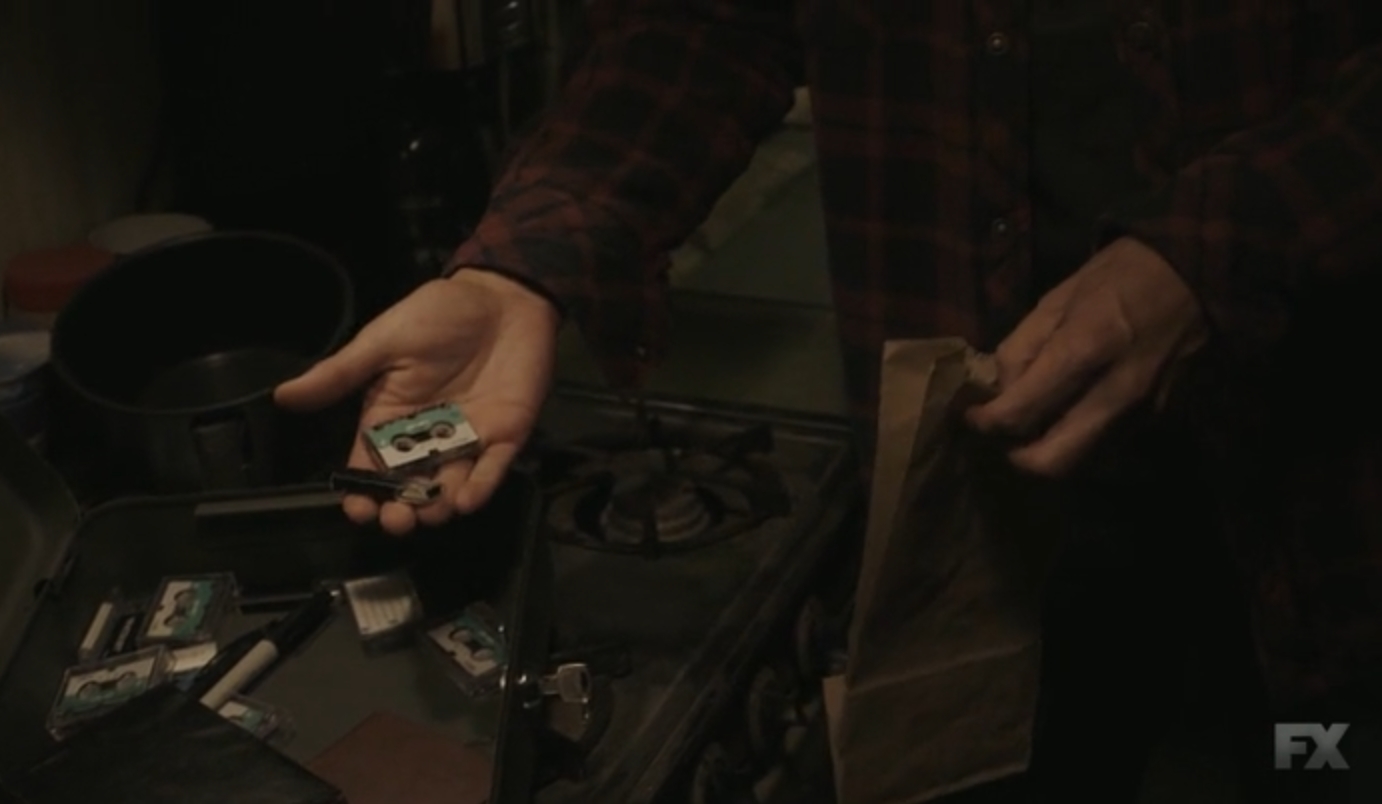 On the other hand, I wouldn't rule out the possibility that Devante turned on Miguel, either.
10. A few quick notes about the preview for next week's episode.
1. Jimenez says, "You promised me that my men wouldn't be compromised!" Is he talking about EZ and Felipe, or is there another man on the inside?
2. Emily being arrested puts her in play as another informant against Miguel.
3. When Bishop says, "I'll make sure we do it right," I wonder if he's referring to how they're going to kill Riz?