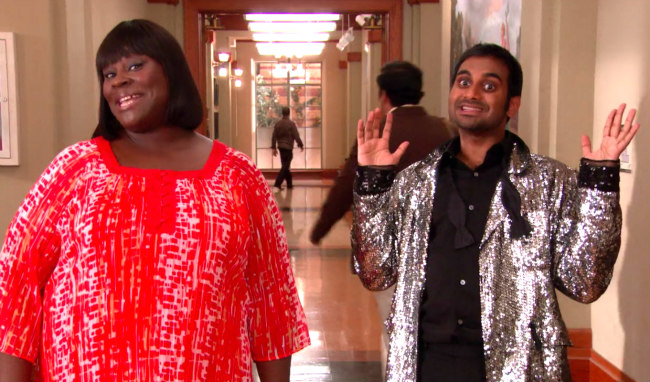 Alan Yang is a former writer for Parks and Recreation (he penned classics like "Pawnee Rangers" and "Leslie and Ben") and the co-creator of Master of None and Forever, an Amazon series starring Maya Rudolph and Fred Armisen that's very hard to talk about. Like, to discuss it all might ruin the premise. But trust me, it's very good, and the sixth episode is one of the best things on television this year. Yang examined Forever at length in an interview with Vulture, which you should read after you've watched the show; he also talked about coming up with the "Treat Yo' Self" catchphrase and the future of Master of None.
"Yeah. We're open to it," Yang said about a potential third season of the Emmy-winning Netflix comedy (the "we" is himself and co-creator Aziz Ansari). "Netflix has talked to us and I've talked with Ted Sarandos and he's open to the idea. It just has to be something that's really exciting for us. Once we get to a benchmark of about six to seven ideas, then we feel like we're ready to do a season… We're open to it, and we have a few ideas. But again, it needs to be like, 'Holy shit, we have do this,' because it's a year and a half of our lives."
As for "Treat Yo' Self":
I apologize to Retta and Aziz because the amount of times they get yelled at on the street I'm sure is annoying. But it's really fun! You're writing for a sitcom on a network — why not have a catchphrase? And to go back to character: There's nothing more on-character than those two characters treating themselves. That's what they had in common. Finding the relationship between their characters and seeing it grow and blossom was one of the joys we had. That's one of the fun things about doing 100 episodes. (Via)
Meanwhile, whoever came up with "fart attack" deserves a Nobel Prize.
You can read the rest of Yang's interview over at Vulture.
(Via Vulture)