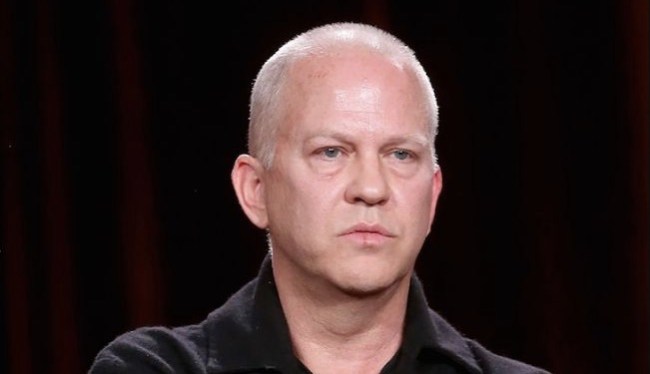 It's hard to imagine FX without at least one Ryan Murphy show, let alone shows. He's worked with the network since 2003 when Nip/Tuck premiered, and currently has three series on the air, including American Horror Story, American Crime Story, and Feud, as well as the upcoming Pose. He also created Glee, Scream Queens, and 9-1-1 for Fox, which, like FX, falls under the 21st Century Fox umbrella. It's been a solid working relationship between Murphy, who's had seemingly complete creative freedom (did someone say blood orgy with Lady Gaga?), and 21st Century Fox, which can boast of its Emmy-winning shows, but to paraphrase The People v. O. J. Simpson star Cuba Gooding, Jr., Netflix showed him the money. Lots and lots of money.
On Tuesday, the streaming service announced that, like equally in-demand creator Shonda Rhimes before him, it had signed Murphy to a five-year deal worth as much as $300 million. He will make the move to Netflix in July.
"The history of this moment is not lost on me," said Murphy. "I am a gay kid from Indiana who moved to Hollywood in 1989 with $55 dollars in savings in my pocket, so the fact that my dreams have crystallized and come true in such a major way is emotional and overwhelming to me. I am awash in genuine appreciation for [Netflix CCO] Ted Sarandos, [CEO] Reed Hastings, and [vice president of original content] Cindy Holland at Netflix for believing in me and the future of my company which will continue to champion women, minorities, and LGBTQ heroes and heroines, and I am honored and grateful to continue my partnership with my friends and peers at Fox on our existing shows."
(All of his shows will continue on FX and Fox.)
According to the New York Times, Murphy was concerned about the "agreement between Disney and Fox," something he hinted about during the Television Critics Association winter tour. "I said point blank the stuff I do is not Disney," Murphy said, "and I'm not interested in that and I'm concerned about that. Am I going to have put Mickey Mouse in American Horror Story?"
Guess not.
(Via New York Times)