In the latest episode of South Park, "The Problem with a Poo," Matt Stone and Trey Parker (who, as nearly always, wrote the script) appeared to take a shot at The Simpsons. It's right there in the title: "The Problem with a Poo" is a reference to The Problem with Apu, Hari Kondabolu's documentary centered on the problematic Kwik-E-Mart employee. At the end of the episode, Mr. Hankey is banished from South Park and heads to "a place that accepts racist, awful beings like him," somewhere that doesn't "care about bigotry and hate." Cut to: Springfield, where a crudely drawn Apu is waiting for the joyful christmas poo.
Then, the final blow.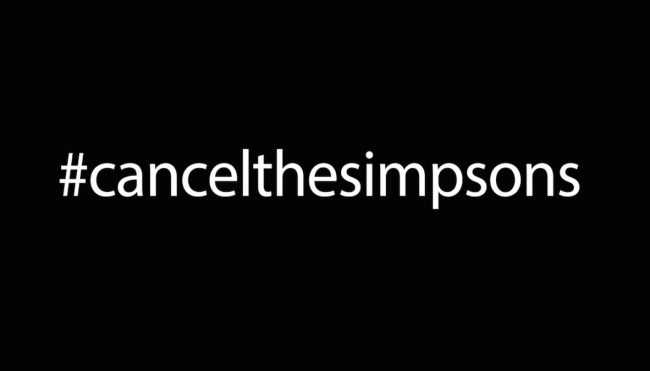 Shortly after "The Problem with a Poo" aired, Kondabolu tweeted, "Did @SouthPark just side with me? WHAT IS HAPPENING? #CancelTheSimpsons #PleaseDontThough." (Kondabolu has said in multiple interviews that he's a big fan of The Simpsons, and that "my friends and I watched it from the get-go." The Problem with Apu wasn't made out of hatred; it was made because he expects one of the greatest shows of all-time to be better.)

Long-time Simpsons showrunner Al Jean also chimed in:
Of course, because this is Matt and Trey that we're talking about, and they've long shown their affection for The Simpsons (who, as you might have heard, did it), #CancelTheSimpsons is more likely than not an elaborate troll joke.
Or maybe not. Who knows!
It could also be part of a larger conspiracy.
It's only a matter of time before Family Guy gets involved.