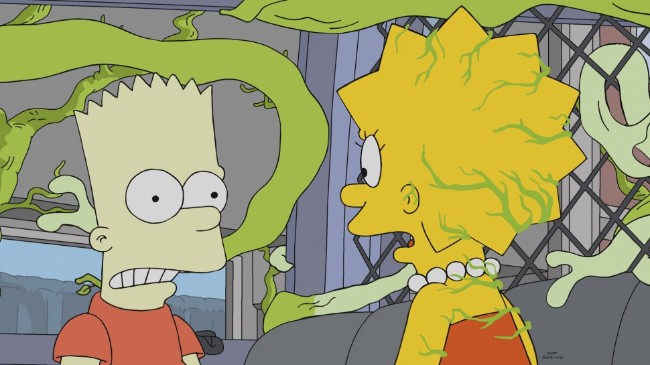 The latest entry in The Simpsons' long-running Halloween special, "Treehouse of Horror," airs this Sunday at 8 p.m. ET/PT on FOX. The current iteration is number XXIX, which means that 28 "Treehouse of Horror" episodes have already come before it, and should the longest-running scripted television show in history get yet another season order, next year's edition will be "Treehouse of Horror XXX." It will also be, as executive producer Al Jean recently told Entertainment Weekly, the show's 666th episode.
In a brief interview with EW, Jean said, "Next year, 'Treehouse of Horror XXX' will coincidentally be Simpsons episode 666." The series' current showrunner joked that it was all part of the creators' original plan, dating all the way back to 1989, but it's easy to see that that's not true. Even so, it's one hell of a neat coincidence, and will surely be exploited by Jean and company should they have the chance to "to do more seasons, just to ensure that that doesn't cause the end of the world."
As for this weekend's "Treehouse of Horror XXIX," aside from a previously reported reference to Jurassic World, EW notes that the show will pay homage to Invasion of the Body Snatchers and The Three Faces of Eve. It will also feature an "eating contest" between Homer and H.P. Lovecraft's Cthulhu.
(Via Entertainment Weekly)