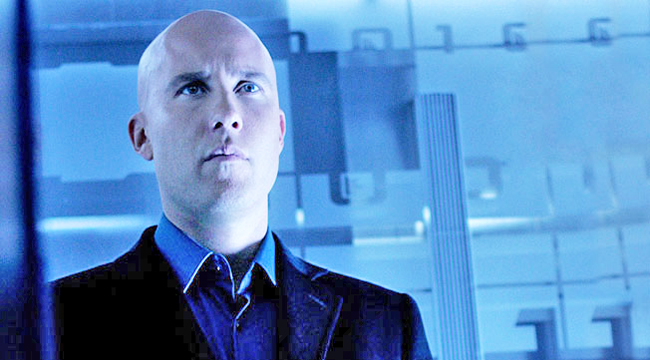 It's been a few months now since Allison Mack was arrested for her involvement with the alleged sex cult NXIVM. Mack is accused of helping to recruit — and brand — sex "slaves" for the cult's leader, Keith Raniere. Mack has even admitted that the branding ritual in the sex cult was her idea.
Since that time, we've learned that the entire saga surrounding the cult and Mack's subsequent arrest will be turned into a TV series, and child-star Mara Wilson has even spoked about why someone like Mack might be amenable to joining a sex cult.
One group we haven't heard much from are Allison Mack's co-stars on the television series for which she is best known, Smallville. We have heard some from Kristen Kreuk, who was involved with NXIVM. In fact, she recruited Mack into the organization. However, Kreuk left the before it allegedly turned into a sex cult.
Now, for the first time, Michael Rosenbaum — who played Lex Luthor on Smallville — is opening up about Mack's involvement with the cult.
On Theo Von's This Past Weekend podcast, Rosenbaum — answering a caller's question — stated that, until now, "I've chosen not to talk about it this because it's so shocking," he said. "When I was on that show, Allison was the sweetest, most professional. She was a great girl, a great actress."

To Rosenbaum's recollection, there weren't any major red flags. "I remember she was into some self-help stuff. Part of something. I remember her mentioning something. An organization. I didn't really listen. I just remember thinking, 'Oh, that's a little culty. That's not for me.'"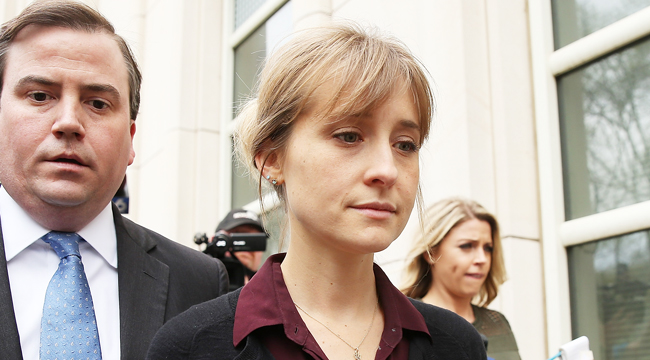 However, he never expected that there was a sex component involved. "It's just so shocking. It's like someone telling you that your brother murdered someone. You're like, 'No he didn't. I know my brother. He wouldn't kill anybody.' It's just so bizarre … it's so shocking and surprising."
Asked if he could ever envision Mack getting involved in something like that, Rosenbaum told Von, "No."
"Never. But she was like a lot of actors and actresses. She wanted attention. She wanted approval, and she found something that she probably thought would give her that. Ultimately, inadvertently, she got into something that was bigger than her … who is to say how it happened?"

"I just never saw it. I thought she would be married with kids. She was smart, and her family was into music and opera and stuff, upper class. She had her stuff together … but you just don't really know someone."

"It just makes me sad, ultimately," Rosenbaum added. "She really was a sweetheart … and I think [Keith Rainere] probably took advantage of her. Manipulated her. Blackmailed her."
Rosenbaum's scattered thoughts on Mack track those of Mara Wilson. "Perhaps, like me, she craved structure, validation, and to feel like she was a part of something." It's just unfortunate that this is what Mack ultimately got involved in.
Mack is currently out on bail. She faces charges of sex trafficking, sex trafficking conspiracy, and forced labor conspiracy.