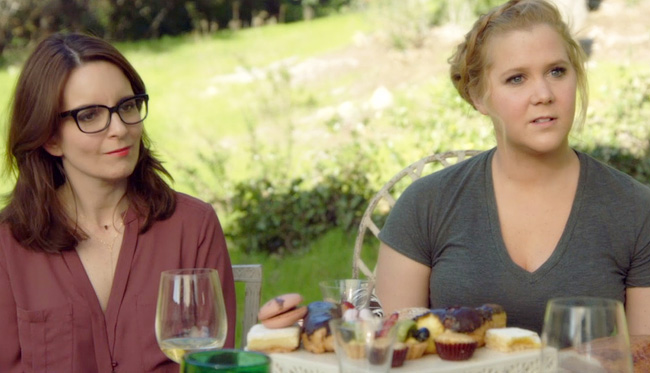 Donald Glover may be pulling double duty on SNL when the show returns in May, but we now know who will close out season 43 of the show in the weeks that follow Glover. May 12th and May 19th will be hosted by Amy Schumer and Tina Fey respectively, making it Fey's second appearance this season and the fourth SNL alum to host this year.
Schumer will be joined by Kacey Musgraves as musical guest, while Fey will be supported by Nicki Minaj fresh off the release of "Chun Li." It is sure to be a super-sized episode considering the names at the top of the episode, plus the chances of other former SNL cast members making an appearance have to be high too.
For Schumer, it will be her second hosting appearance since season 41 when she appeared with The Weeknd and will be promoting I Feel Pretty on the show. We can probably assume she'll address some of the controversies with the film during her monologue — or at least slam the backlash a bit. The last time she hosted the show got topical over gun control, so it probably isn't too far out of the realm this time around. Her last appearance received some middling reviews, so a second chance isn't the worst thing. She was far from the worst that season anyway thanks to Donald Trump hosting.
SNL will return May 5th, so they have a few weeks to prepare a sprint down the home stretch. Maybe we'll get some surprises like this?
(Via SNL)