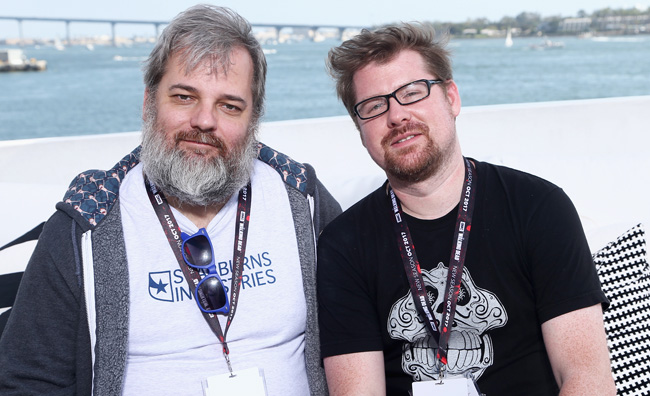 As if the two didn't have enough on their plate with a daunting 70 episodes of Rick and Morty ahead of them, Justin Roiland and writer/executive producer Mike McMahan have just signed on to a two-season 16-episode order of an animated sci-fi comedy series called Solar Opposites for Hulu that is currently set to premiere in 2020.
According to the Hollywood Reporter, Solar Opposites is about a "family of aliens 'from a better world' who take refuge in middle America," which — given the current political climate found in some of those states — seems to be a premise with plenty of comedic potential.
As with Rick and Morty, Roiland will be voicing two of the characters, while Sean Giambrone from The Goldbergs (who is basically like an IRL Morty) and comedian Mary Mack have also been cast in undisclosed roles.
Although Hulu currently is home to the complete catalog of Rick and Morty episodes — in addition to an assortment of other animated series such as Bob's Burgers, Family Guy, and South Park — Solar Opposite marks the streaming platform's first-ever original animated series from 20th Century Fox TV.
In the meantime, fans can look forward to season four of Rick and Morty, which will likely premiere … Well, hopefully sometime between now and 2020. Fingers crossed!
(Via Hollywood Reporter)