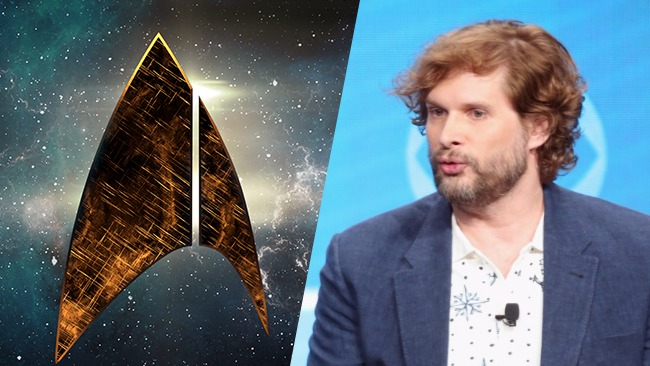 When word arrived that Hannibal mastermind Bryan Fuller was exiting Star Trek Discovery's showrunner role, there was that silver lining of Fuller sticking around as a producer. Sadly, that silver lining turned out to be whatever the bad version of a lining is. Fuller's participation with the show has now shrunk to zero.
Speaking with Newsweek, Fuller reflected on his "bittersweet" exit from the upcoming series. The reason for the split is pretty straightforward. The dude needs time to make a show. Good news for folks freaking out about his upcoming American Gods adaptation. Bummer news for those of us that were really excited to see Fuller's fingerprints all over this era of Trek.
"Ultimately, with my responsibilities [elsewhere], I could not do what CBS needed to have done in the time they needed it done for Star Trek," explained Fuller. "It felt like it was best for me to focus on landing the plane with American Gods and making sure that was delivered in as elegant and sophisticated a fashion as I could possibly do."
It wasn't a nasty split from the sounds of things ("They have my number and if they need me I will absolutely be there for them."), but it was definitely a complete break between the two parties.
"I'm not involved in production, or postproduction, so I can only give them the material I've given them and hope that it is helpful for them," offered Fuller. "I'm curious to see what they do with it."
Us too, Bryan. Come to think of it, anything small screen Trek has our curiosity.
(Via Newsweek)