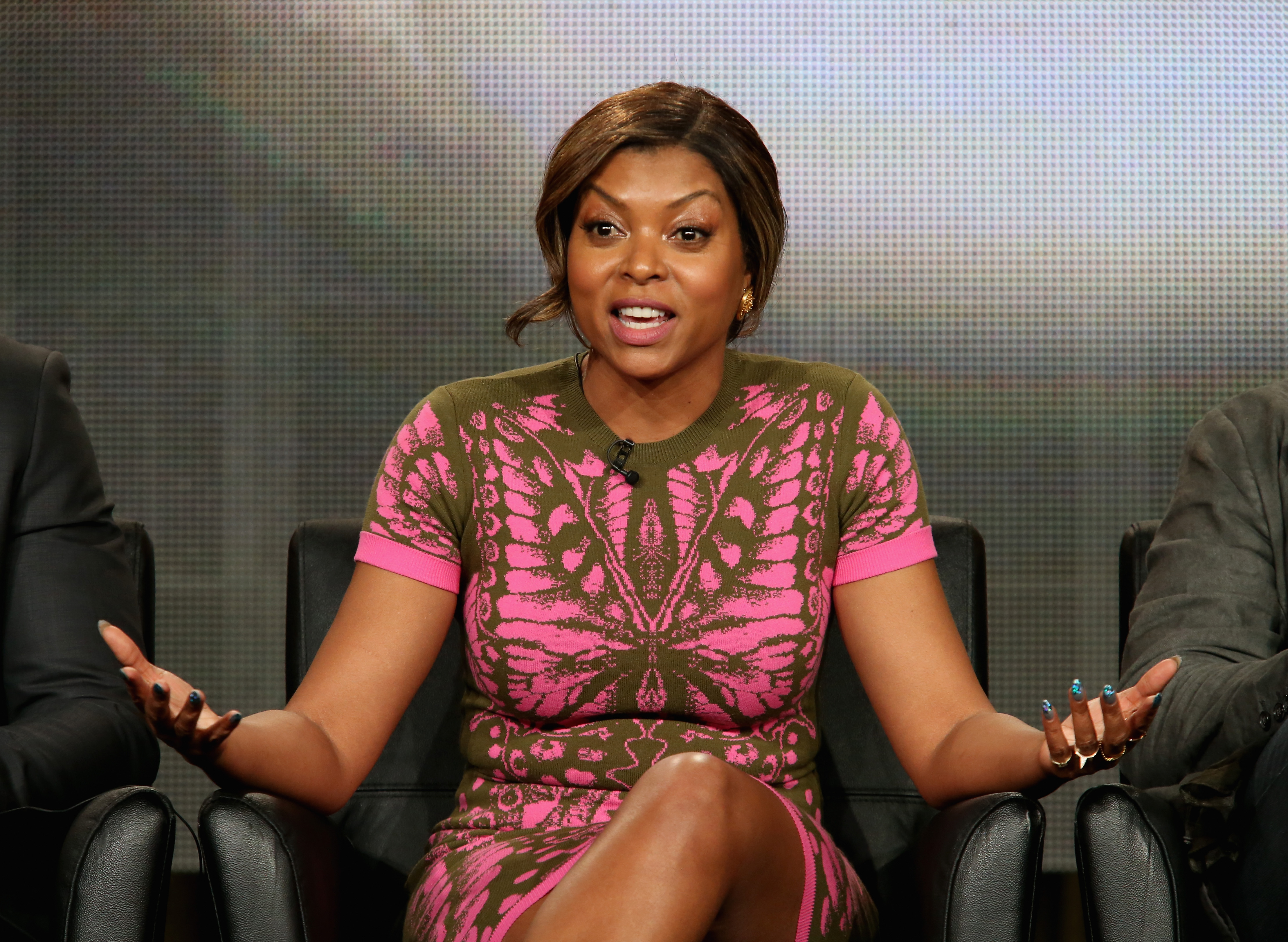 Taraji P. Henson has a whole lot going on outside of playing the fierce and feisty character of Cookie Lyon on FOX's hit show Empire — a memoir entitled Around the Way Girl, a lead role in the upcoming film Hidden Figures, and even an animated guest-starring role on an episode of The Simpsons — but the actress says she wants to do even more in an exclusive cover interview for this week's edition of Entertainment Weekly.
In the interview, which took place on Empire's Chicago set, EW asked Henson just how long she plans on playing Cookie. The actress says she's been getting more offers for an array of new roles that she's super excited about.
"It's not like it's a bad job. You see how much fun we have. Even with the crew, you can feel the energy on this set. So it's not like it's a bad job. But what I'm starting to find is that now I'm getting more offers for features. I love features 'cause it's a chance for everybody to remember she's a character actress, not just Cookie."
Henson also says she wants to portray characters she hasn't as of yet, which includes playing a superhero and even the opposite sex.
"I haven't played a superhero yet, I haven't played a psycho character yet. I want to play a man, like I want to really disappear. I have so much to do," Henson said.
But for now, the actress is focusing on playing Cookie and tackling the lead role in Hidden Figures.
"This is my first time carrying a show and then going to carry a movie. That's a lot. It's so stressful, and I had to really check myself because it's so easy to take for granted when you get to a certain level. Like check yourself because people pray to be here."
The third season of Empire premieres on Sept. 21. Henson's Simon & Schuster published autobiography, Around the Way Girl, is set to be released on Oct. 11. And, Hidden Figures, the highly anticipated film of the untold story of a group of African-American women who worked as mathematicians for NASA, will hit box offices early next year. Henson also has a makeup line in the works with MAC.
(Via Entertainment Weekly)