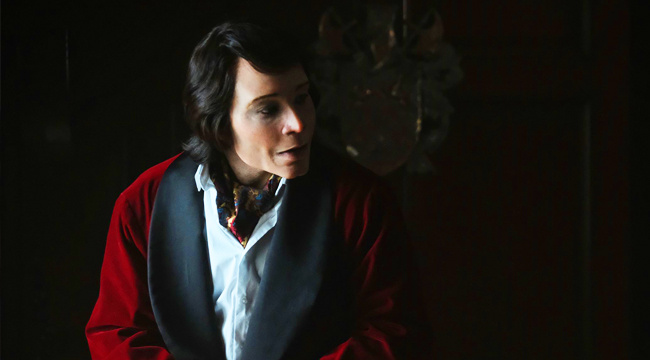 Atlanta star Donald Glover may not have won Outstanding Lead Actor in a Comedy Series at the 2018 Emmys (the award went to Barry's Bill Hader), but he still won the night. That's because he may have come to the ceremony dressed as Teddy Perkins, the Michael Jackson-esque character at the center of one of the best episodes of television in 2018. There's still some question about whether it was actually Glover — this feels like something his co-star Lakeith Stanfield would do — but whoever, he looked great. And terrifying.
Teddy even got to congratulate Hader.
Here's what we wrote about "Teddy Perkins" when it aired:
"Teddy Perkins" is not a joyful episode of Atlanta, given how deliberately unsettling it is, and how violently it ends. (Though it could be darker still, and conclude with Darius somehow being blamed for what the siblings do to one another.) But once it concluded and that initial spell was broken, joy was the strongest emotion I felt from it: that an episode of any show could be so hypnotic, so confident, and so surprising, even by the very high and versatile standards Atlanta has previously set for itself. (Via)
Click here for a complete list of Emmys winners.