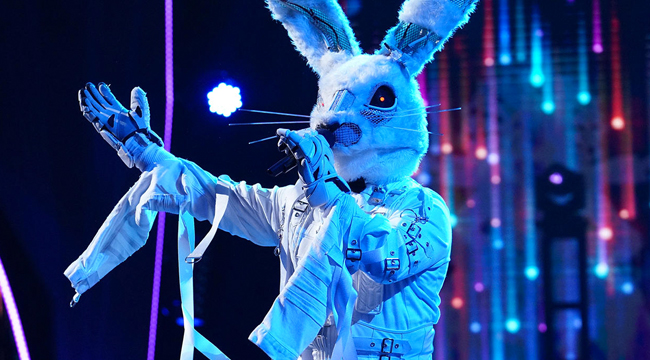 Last night was the first season finale of FOX's The Masked Singer, a celebrity competition series that has captivated the hearts and minds and millions. Is it because of the "all-star" panelists? Of course not, because they and their horribly uneducated guesses — especially the ones that come from self-appointed "pop culture guru" Jenny McCarthy — are the actual worst part of the entire series. Is it because of the challenging mystery that comes from those singers who are masked? No, because actual pop culture gurus — or at least anyone with a working knowledge of pop culture, basic attention to detail, and a realization of the level of "celebrity" a show like this could even get — figured out who each masked singer was by week three. Is it because we all love mindless television, as much as we all try to seem cool and hip to the prestige television of today?
That's definitely closer to the truth, but the actual reason is this: The Masked Singer understands what more television shows should understand—the key to a hit show is elaborate costumes and voice modulators. And not just a hit show. A great show.
Is The Masked Singer a great show? Yes, because it has elaborate costumes and voice modulators. This is a concept that obviously worked for Scream 3, it worked so well for The Masked Singer that it got renewed for a second season, and it can work for so many shows in the future. And not just competition shows, either. Here are a few.
Temptation Island
USA Network's Temptation Island reboot was also just renewed for a second season, which means there's still time to implement this new strategy and actually make it a good show. In this new version, the sexy singles are the ones in the elaborate costumes, which really makes the temptation game harder to play. As for the people in relationships? They have the voice modulators. Early promotion for Temptation Island had USA pretty heavily pretending that the point of this show was a journey of self-discovery for people in doomed relationships. It got over that pretty quickly and leaned into promoting it as the trash it is, which is actually something to respect. But if USA wanted to try to actually go with the self-discovery route for season two, what better way to do it than to make the temptresses and tempters work underneath the shroud of creepy animal (real and fake) or creature costumes while the ones questioning their relationships don't even have their real voices? That's deep, somehow.
This would also include the mystery component of The Masked Singer, which isn't actually necessary when a show gets on the elaborate costume and voice modulator train but would certainly work for this show, which is really just Are You The One? for people who didn't get cast on Are You The One?. (Yes, the original Temptation Island happened long before Are You The One? came around, but the times have changed. Also, Are You The One? should have elaborate costumes and voice changers.)
The Challenge
This is the most obvious choice because it's clear as day that MTV's The Challenge is running out of ways to make the titular challenges as dangerous as humanly possible. Making the competitors compete in elaborate costumes while doing these dangerous challenges? That's the new hook now. You might think that with the elaborate costumes, the show would go back to simple challenges instead of the meth-infused-Crossfit games they're currently all about, but no. Trust me, this is a good idea.
Plus, Johnny Bananas should've been put in an elaborate costume with a voice modulator years ago, preferably during The Challenge: The Island. Sure, that might have also led to heat stroke on his part, but what's better: watching Johnny Bananas suffer from heat stroke or watching a full season of Johnny Bananas' rampant misogyny? Because the latter actually happened — and continued to happen on multiple seasons — and it was neither as good nor as popular as The Masked Singer.
Whiskey Cavalier (or, I don't know, 911)
I've already written about how Whiskey Cavalier is a perfect show. But ABC* would be stupid not to try to get some network synergy with The Masked Singer at least during sweeps week. Clearly, the episode would feature Will, Frankie, and the team on The Masked Singer as part of a mission, working undercover as production assistants, only for one of the team members to have to fill in as one of the masked singers at the last minute. Of course, that team member would also end up in the bottom for the voting and have to unmask, revealing that they're not even a little famous and possibly blowing their cover — unless a last-minute power outage saves the day.
On second thought, ignore all of this. I have a Whiskey Cavalier spec to write and a brainstorming session on how to make The Masked Singer the setting of a national security risk to work through.
*I wrote all of this with the incorrect thought that The Masked Singer was an ABC show and not a FOX show. As I've watched every episode of this series — a great series, as I've noted — I must acknowledge that I've made this mistake literally every single week I've watched it. This is still a good idea though, which is why FOX's 911 could make an almost decent replacement for ABC's Whiskey Cavalier.
American Horror Story
Like the Whiskey Cavalier episode that will unfortunately never be, this one practically writes itself. The very concept of The Masked Singer is already nightmare fuel — just let Ryan Murphy and Brad Falchuk get their hands on it to make that nightmare a reality.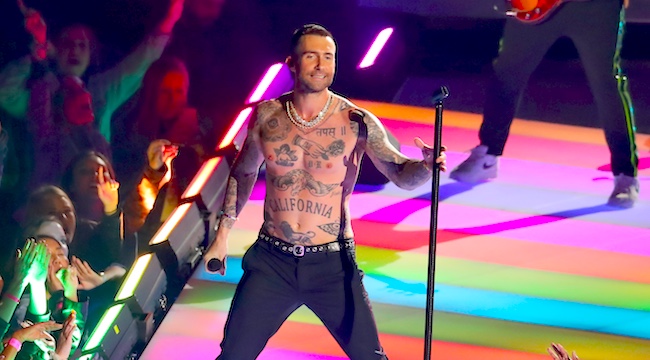 The Super Bowl
Look, I'm not saying every NFL game should require elaborate costumes and voice modulators. But we all saw this year's Super Bowl — even those of us who said we wouldn't, no judgment here — and it was not fun to watch! That same game with The Masked Singer's costume designer on top of things? It's still not a good game, but at least it's fun to watch. Would the same be true for the half-time show? No, but that's only because, as a coach on NBC's The Voice, Adam Levine wouldn't be down with The Masked Singer shenanigans. But that would just mean the half-time show would need a different musical act that would be down, so really, this idea fixes everything about the Super Bowl and football in general probably.
The Academy Awards
No host, just elaborate costumes and voice modulators. But only for the presenters, so it's a whole game to try to figure out who is presenting what. The Oscars will get monster ratings, and everyone will be too concerned with trying to figure out who "The Masked Presenter" is that they'll be too distracted to think about how this year's winner of Best Original Screenplay also wrote an upcoming musical romantic comedy called That's Amore!, with a lead character named Patti Amore.
Killing Eve
…there's probably already fan fiction about this, isn't there?