(SPOILERS for the first episode of The Undoing will be found below.)
HBO's The Undoing is clearly meant to appeal to Big Little Lies fans. Yes, the newer show is more of a psychological thriller than a drama with a heaping helping of female friendships, but both shows revolve around a sensational death. Both team up Nicole Kidman and writer-producer David E. Kelley, who's really great at crafting great roles for women. And both shows know that people enjoy the high drama of absurdly wealthy humans who can't figure out how to, you know, just be happy and appreciate their own privilege and beauty. While I will concede that Big Little Lies is the better show, overall, it sure doesn't have Hugh Grant stepping outside his "dishy Brit" box like The Undoing does.
Speaking of boxes, this project is directed by Susanne Bier of Bird Box Netflix fame. She knows a thing or two about capturing the Internet's attention. Bier, along with Kelley and Kidman, has brought us an extremely watchable, albeit imperfect, series that debuted this past Sunday. Expect things to get intense with all the customary, psychological-thriller twists but too many red herrings. I'm going to touch upon what happened during the premiere — mostly because there's no way to talk around how this show's central mystery involves a murder. And it plays out like an intentionally clumsy whodunnit, which makes it guilty-fun to discuss, despite the morbid subject matter at hand.
The characters sure don't do themselves any favors. All feel a little bit "off." However, there are solid performances across the board. Nicole Kidman and Donald Sutherland (who play daughter and father) could pick up their roles in their sleep. They're good, but the most engrossing performance comes from Hugh Grant. Dare I say — and this feels incredibly strange given that this is a show revolving around a homicide — that this is his most interesting turn since Paddington 2? Now it sounds like I'm making light of a murder-show, but really: we rarely get to see Grant play a layered character, yet he gets that chance in The Undoing. The show sets him up at the end of Episode 1 to make you question everything about his suave doctor persona. The guy not only vanishes into thin air but, in a manner that can only be purposeful, leaves his cell phone at home.
That's weird. Extremely weird. No one would do that 2020, and it's especially unheard of for a pediatric oncologist who's always on call to do that. Yep, it sure looks strange to be so unreachable when a death rocks your social circle.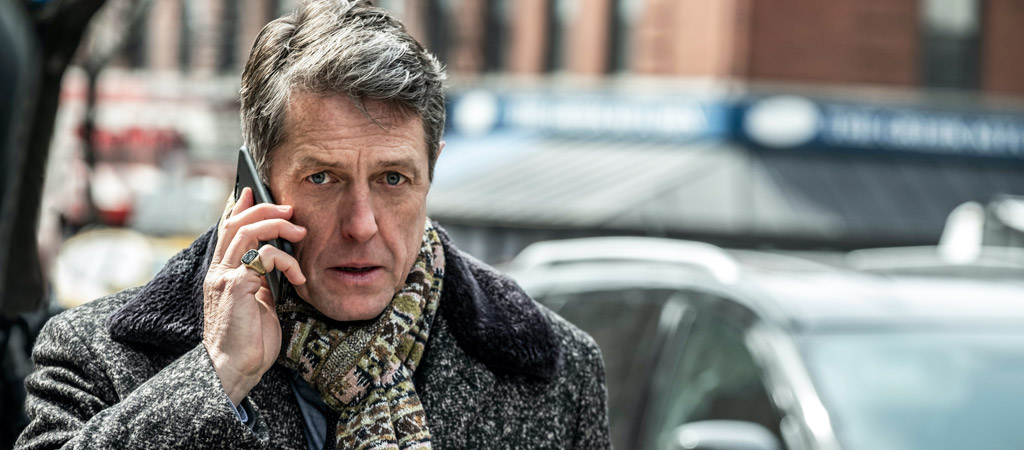 Obviously, the show's debut sets things up to make us wonder what's going on with Hugh's character, Jonathan Fraser. We're supposed to find his disappearance awfully unsettling right after someone killed a young mother named Elena (Matilda De Angelis). Did someone snag Jonathan, too? Is he, gasp, the murderer? Or perhaps Jonathan's wife, Grace (Kidman) is going crazy? That would be a nice touch, and of course, the show already dropped in a random-feeling moment where Elena laid a kiss on Grace in an elevator. A few hours later, Elena is no more. (There's a lot going on here.)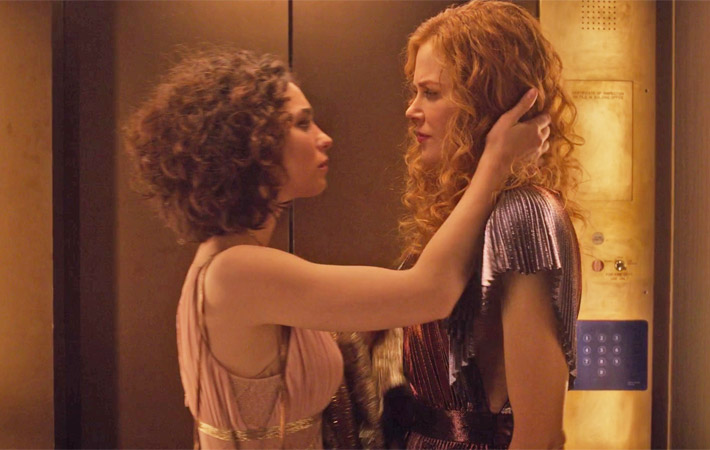 This scene isn't as gratuitous as you might imagine, and the show delivers a pretty interesting mystery (though I haven't seen the finale yet, so there might be some backtracking). Overall, The Undoing serves a fine slice of escapism.
What I'm more interested in, though, is that Hugh Grant's digging into a role that suggests a dark side. That's a (strangely) rare thing, after a career trajectory that's always looked bland-ish compared to his early-IRL-reputation that's always lingered in the background. On that note, it's enough to say that he alerted the world to Liz Hurley's presence and then posed for a mug shot in 1995 after behaving roguishly. That compromising position didn't affect his endless supply of those dishy-roles. He was King of the British Romcoms, but I always got the feeling that Hugh was keen to stop being so likeable onscreen. He got that chance, sort-of, as Daniel Cleaver in the Bridget Jones movies while treating the title character terribly, muttering about "f*ck me, enormous panties," and cheating in a well-dressed street fight against Colin Firth's Mark Darcy. Still, he wasn't nuanced, merely a dirty dog, so anyone who wanted to see Hugh play a more morally ambiguous character was in for a wait.
Over the past handful of years, Hugh's finally been shaking things up onscreen. He played a super-sleazy private investigator in The Gentleman, although that film felt like Ritchie retreading old ground. He received an Emmy nod for A Very English Scandal, and yes, he was hamming it up as a tap-dancing villain in the beloved Paddington 2, a truly wonderful movie. His washed-up actor, Phoenix Buchanan, descended into a life of crime and committed the most heinous act in cinematic history (I will stand by this declaration) by helping to frame a marmalade-loving bear into doing hard time. It was scandalous, I say, and sheer fun to witness, but with The Undoing, we get a different kind of shady Hugh Grant: one that you're not quite sure if you like.
It's a role that a lot of other actors would have played too stiffly or gloomily, but I like to imagine that this was inspired casting. Intentionally or not (and the show already differs quite a bit from its source material, You Should Have Known, by Jean Hanff Korelitz), The Undoing plays upon Hugh's professional and (former) personal reputations, and it's soapy and indulgent as a watch. The show's also very much a guilty pleasure that's acted out by a prestige-prone cast, and it's an easily digestible show when we could stand to focus on characters' problems other than reality.
Most importantly, we've got Hugh Grant playing a character who looks straight-laced and wholesome but might be up to no good. Clearly, he's not 100% angelic, but I shall not spoil the season. I will say, however, that Hugh's performance is so clever that I caught myself saying, "Ahhhhh!" later on while remembering mere gestures on his behalf. The dude's got layers going on here. In hindsight, it makes sense that a top children's oncologist, who regularly witnesses tragic outcomes but manages to never bring his work home and always maintains a sense of humor, might have some hidden sides. Or he might not! I'll stop here and leave you with this screencap. All Hugh Grant characters are at least a little bit randy, after all. Enjoy.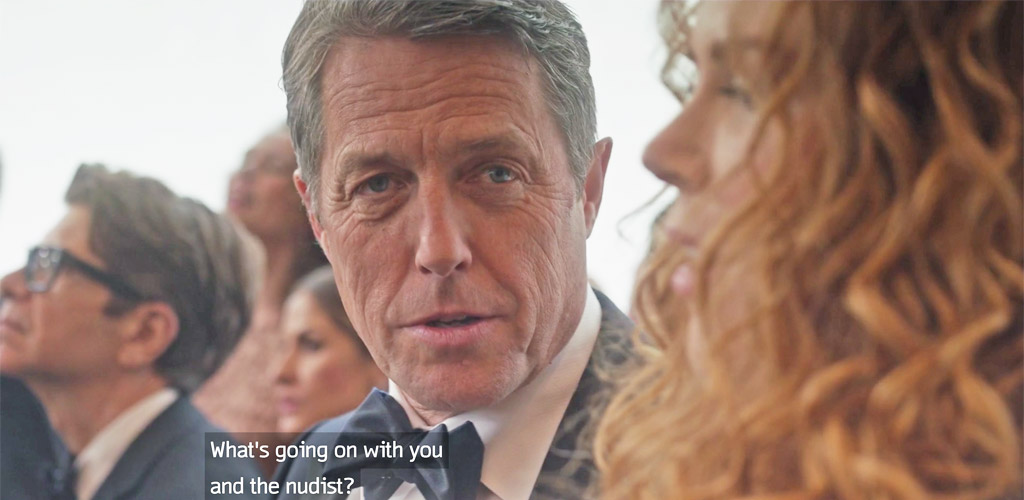 HBO's 'The Undoing' airs on Sunday nights at 9:00pm EST.