Welcome to our weekly breakdown of the minutia of Nic Pizzolatto's True Detective. While Brian Grubb provides his always excellent coverage of the series (here's his write-up of the most recent episode), here — as we have in the past with Breaking Bad, Mad Men, Better Call Saul, and Mayans M.C. — we will look at some of the details viewers may have missed; references to other shows, movies or books; and theories on particular suspects. We scour Reddit threads, social media, and podcasts in an attempt to curate the best intel about each episode.
As there is only one episode of True Detective left this season, it may be instructive heading into the season finale first to identify what we do know and explore the questions that still remain. We should note, also, that back in January, there was some question about how long the season finale would be. Show creator Nic Pizzolatto wanted a longer finale, while HBO preferred a finale that clocked in under an hour. It appears as though Pizzolatto won that argument, as the finale clocks in at an hour and 16 minutes.
What We Know So Far
— Julie was abducted by the Hoyt family and lived in a pink room in the basement of the Hoyt home.
— Officer Harris James planted the evidence implicating Brett Woodard in Will's murder and removed the set of fingerprints from the Purcell evidence box. Harris James also apparently killed Lucy Purcell in 1988, Cousin Dan in 1990, and murdered Tom Purcell and staged it as a suicide in 1990. Purcell was working as the head of security for Edward Hoyt.
— In 1990, Wayne Hays and Roland West killed Harris James and buried his body after a botched interrogation. Edward Hoyt was aware of this the next morning. In fact, Mr. Hoyt seemed to be aware of every step of Hays and West's entire investigation.
— The morning after Harris James is killed, Mr. Hoyt met with Wayne Hays. Afterward, Hays dropped the case and quit the force, while Amelia dropped the sequel to her book on the investigation.

— In 1977, three years before Julie Purcell disappeared, the husband and child of Isabel Hoyt (Mr. Hoyt's daughter) passed away in a car accident. Isabel Hoyt was never the same.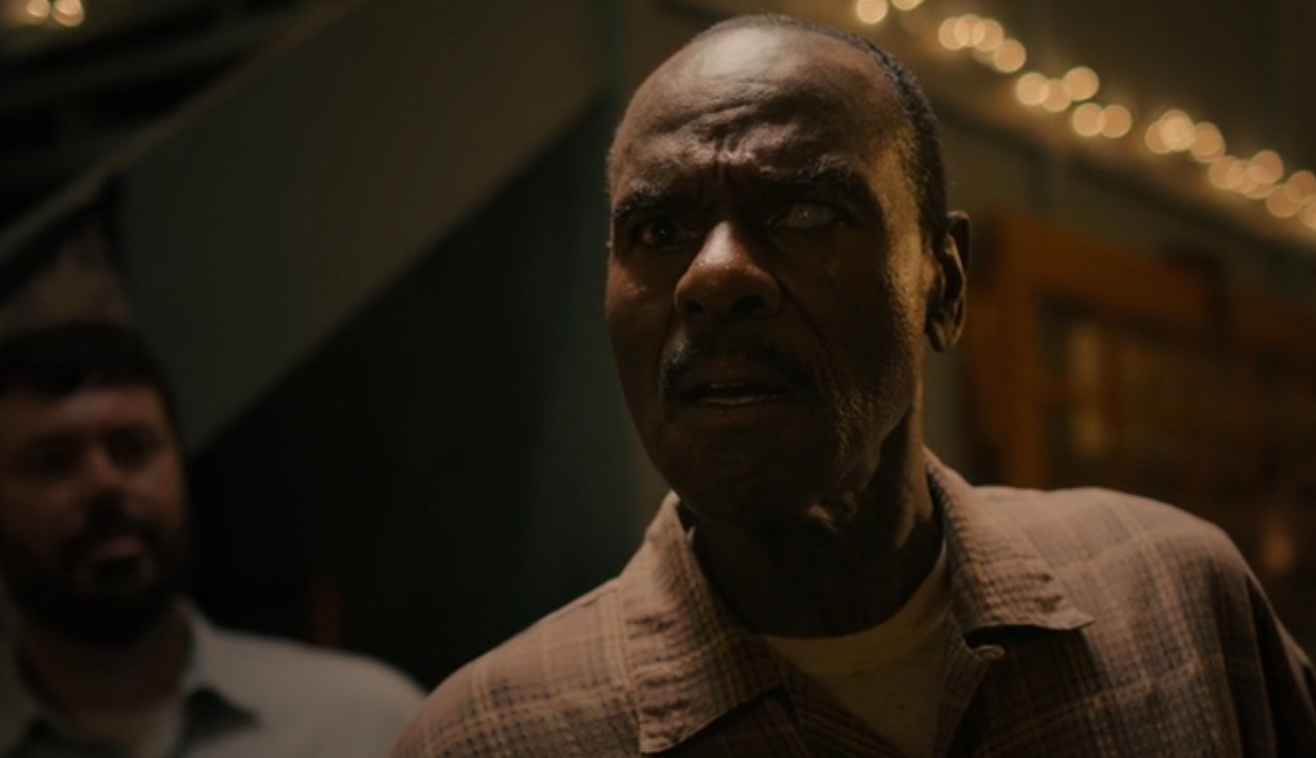 — Mr. June — the black man with the dead eye — stayed in the main house on the Hoyt Estate and lived in the basement level, apparently with Julie Purcell. He was close with Mr. Hoyt, tended to Isabel's needs, and appeared to be Julie's caretaker during the time in which she lived in the Hoyt House. None of the other household staff members were allowed in the basement. It also appears that Mr. June and Isabel were the black man and white women seen by the farmer, and who who gave the Purcells the dolls on Halloween night. Isabel also likely gave Will and Julie the toys found in the box where they were playing near the farmer's house.
— Mr. June appears to have maintained contact with Dan and Lucy, even as Julie was living in the Hoyt basement.
— Mr. June is also the guy who bought all the dolls surrounding the area where Will was murdered.
— Amelia Hays seems to have passed away sometime between 2010 and 2015.
— Wayne Hays was still close with his daughter, Rebecca, sometime in the late 1990s when he dropped his daughter off for college. Something happened between then and 2015 to cause Rebecca to move away to California.
— In 2015, per Nic Pizzolatto, it appears that Wayne has been participating in the documentary about the case to find out whether Elisa knew that he had killed Harris James. "Remember why you're talking to them," 2015 Hays said to himself on a tape recorder in the opening episode. "To figure out how much they know. You don't need no surprises this late in the game." He also added, "The gun is in the nightstand, if you need it," implying perhaps that he was prepared to kill himself if they found out he killed Harris James.
— It may also be important to recall that Will was killed sometime after Julie Purcell was abducted and that the abduction and murder did not occur at the same time.

Next Week's Promo
This should help frame the next section.
Unanswered Questions
1. Where is Julie Purcell? This really is the central question, and honestly, I have no idea. Her entire family is dead (Will, Tom, Lucy, and even Cousin Dan), so obviously she never reunited with them. We don't even know if Julie is still alive.
2. Why was Julie abducted? It appears as if Edward Hoyt may have been Julie's real father, and that Lucy and Dan sold Julie to Edward and Isabel Hoyt to replace Isabel's dead daughter. Edward used his power and money to cover up the murder and abduction by buying off the the future attorney general, Gerald Kindt, and using an officer on the inside, Harris James, to plant and steal evidence.
3. Who killed Will Purcell? If Harris James took Julie, and Will was killed separately, Mr. June might have accidentally killed Will, because June was the one with who bought all the dolls surrounding the site of Will's murder. However, that would have to mean that Mr. June's affection for Julie was so great that he'd risk exposing himself at Amelia's book reading in order to learn the whereabouts of Julie. Harris James could have also double-backed and killed Will after abducting Julie, but I'm thinking that maybe it was Cousin Dan who killed Will to silence him about the abduction, because it put his payout at risk. Also, Cousin Dan's the only one who probably would've known about Will's communion pose, and Dan may have used the dolls from Will's backpack as breadcrumbs to lead the police to Will's body, because he cared enough about him that he wanted Will's body to be found.
4. How did Edward Hoyt know that Hays and West killed Harris James? Either he had a tail tracking them the whole time, or he had an inside man, and the only inside man he could have had was Roland West. It's possible that Roland West has been in on it the entire time and that, in 2015, he agreed to investigate the case with Hays again because he's too old and doesn't care about the consequences anymore, or because he's trying to ensure that Hays doesn't find the truth.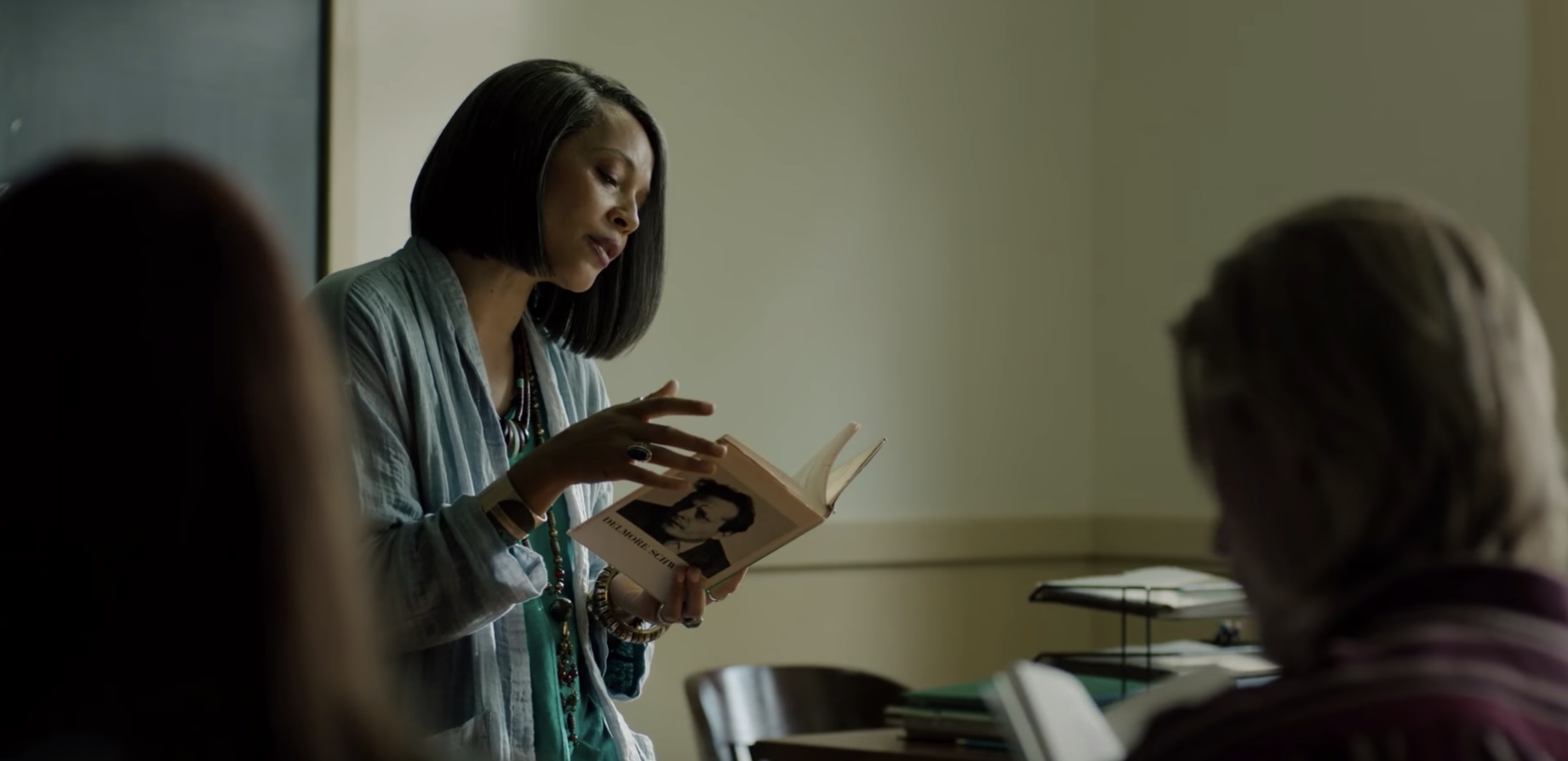 5. What happened to Amelia? Your guess is as good as mine, but from the looks of the promo — and seeing Wayne walk the campus of the University of Arkansas (my undergrad school) — it appears that she became a literary professor. Per Pizzolatto, however, she was still alive when Rebecca went to college.
6. What happened to Rebecca? I'm not sure about this, either, but I would imagine that she found something about the case that so disturbed her that she moved away to California (on Instagram, Nic Pizzolatto confirmed that she's still alive).