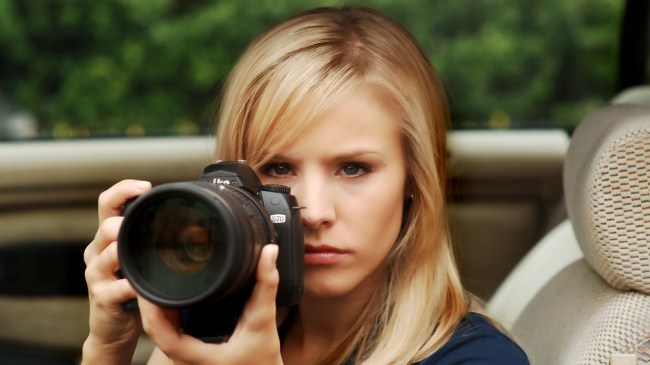 Before The Good Place, before Party Down, before Parks and Recreation, Kristen Bell (who we do not appreciate enough) played the titular teen detective on Veronica Mars. The Rob Thomas-created series was never a huge ratings hit, but it developed a strong enough cult following (and critical admiration) to air for three seasons and, seven years after the finale, get turned into a Kickstarter-funded feature-length film. That seemed like the end of Veronica Mars (ft. Enrico Colantoni), but a revival is currently in the works at Hulu.
Bell is slated to return with "original series creator Rob Thomas serving as writer," according to Variety. "Warner Bros. Television, which produced the original series, would be the studio. Sources caution, however, that the deal for the series is not yet final. It is also unknown if any other original series stars besides Bell would return or what the plot of the series would be."
There is a potential forking roadblock, though. For the revival to happen, production would have to shoot around Bell's The Good Place schedule, "meaning it would likely be a limited series consisting of eight to ten episodes." That's not necessarily a bad thing, though: in this era of bloated streaming dramas, a limited series length would be welcome. As long as Dick's back.
(Via Variety)