(Spoilers from Marvel Studios and Disney+'s WandaVision will be found below.)
We're now in Week 7 of WandaVision (with two more weeks to go), and it's nothing less than stunning how Kevin Feige is pulling off the unexpected, over and over again. Not only did he deftly combine the Fox superhero universe and Marvel Cinematic Universe with one bold move, but each week is bringing us a brilliant example of storytelling. The show's inventive, to the degree that it resembles nothing that we've ever seen before (in theaters or on TV), and honestly, as a Marvel fan, I feel spoiled (especially after not visiting a theater for nearly a year). Even more importantly: this effect wouldn't have been possible without weekly episodes, and whereas The Mandalorian certainly used that structure to its own benefit (and sometimes for the monster-of-the-week thing), WandaVision's proving that a weekly format is essential to its success. The fans are eating it up on social media, too, with trending topics every week, and yeah, those cliffhangers are really something.
What's especially surprising about this week's ending is that it told us something that a lot of people suspected — Agnes is truly Agatha Harkness, a sorceress from the comics who helped Wanda come into her powers while training with HYDRA — but no one expected it to be revealed this way.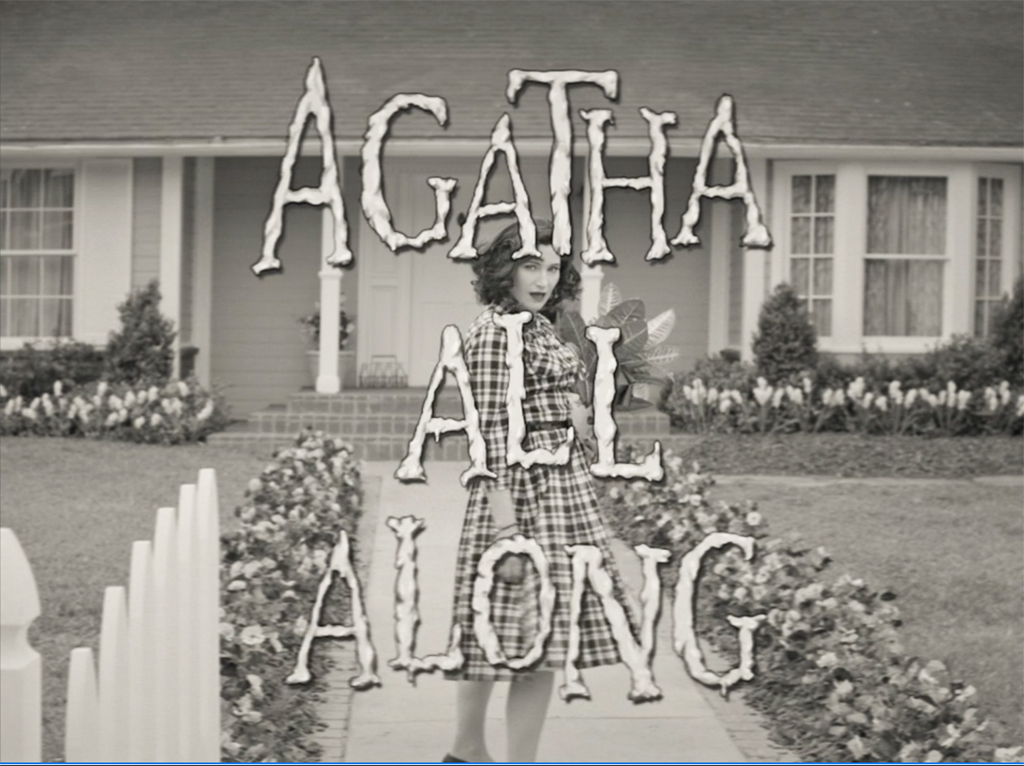 Agnes is revealed to have been pulling strings in Westview "all along," and to make her even more dastardly, she offed Sparky the dog, too. This makes her the most evil MCU villain of all time, in my book. Move over, Thanos.
The cliffhanger aspect, and the anticipation of what Agnes will do next after this Modern Family-style episode, keeps on proving that the weekly format could be King again.
Wandavision ep 7 reaction: I SWEAR TO FUCKING GOD THE NEXT TIME I SEE THE "PlEaSe StAnD bY" IM GOING TO MURDER SOME9NE THIS IS NOT OK so I was wrong I was wrong about everything EVERYTHING I WAS SO SO WRONG I NEED THE NEXT EP THIS CLIFFHANGER IS BIGGER THAN EVERYTHING HOLY SHIT pic.twitter.com/mkdOnGukAy

— Sam⍟ (@samodyssey2001) February 19, 2021
As for what exactly this means, I'm not completely sold (yet) on Agnes pulling every string in Westview. She could still be training Wanda, in a way, or we'll see Wanda join forces with her. We saw that Agnes orchestrated Pietro's return (though he was "recast," apparently by Wanda, as Evan Peters rather than Aaron Taylor Johnson), but I still can't guess whether Pietro is completely under Agnes' control. He hasn't been acting like the Pietro (or the Peter) that we've known before, and it's entirely possible that this is by Agnes' design. Still, I'm wondering if his devil-horned hair from last week points toward him secretly being Mephisto, the MCU's version of the Devil.
Yet it is still entirely possible that Agnes Husband is really Mephisto (and that he'll be played by Al Pacino). See how wonderful this show is? It's got us talking, really talking, on a weekly basis. And what are we to make of Pietro's confirmation of Monica (who discovered evidence of Agnes as witch) during the post-credits scene?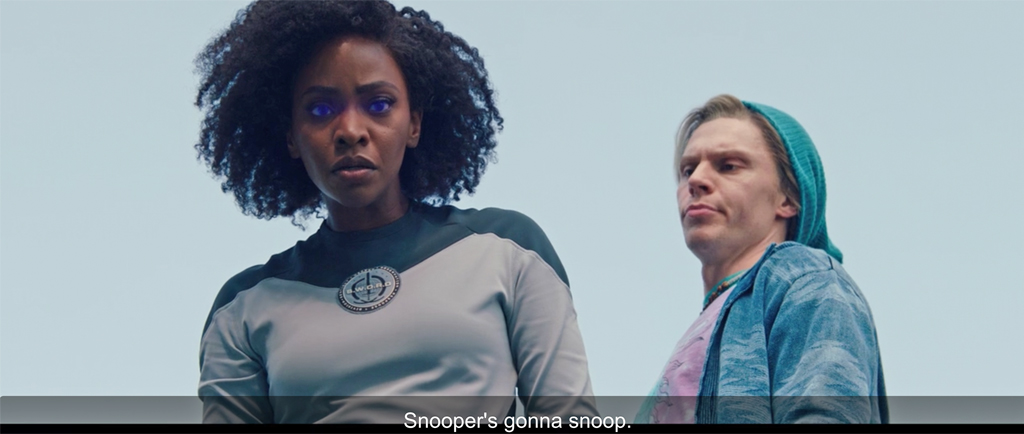 His statement could be purely innocuous (Pietro is a curious type these days), or he could be defending Agnes while under her control. Or he could be Mephisto! This is nuts, simply nuts. And we must also acknowledge that Monica's eyes are glowing after her exposure to the Hex, which could point toward mere reflection or the emergence of her own superpowers (which will likely include flying, superspeed, and being able to manipulate energy). Some strong Photon comic-book vibes are coming our way.
Another highlight of this episode: Darcy and Vision's chaotic team-up energy. This dynamic could make for a fantastic buddy comedy if Marvel Studios and Disney+ run out of show ideas one day.
In the end, though, we're left with questions about where Wanda stands, and a lot is left wide open. Earlier in the episode, she struggled to maintain control while fretting over her family (the weekly easter-egg ad was all about antidepressants, in Mother's Little Helpers kind of way), and Agnes stepped in like Auntie Agnes to take care of the twins, and I feel like the ending doesn't set up Agnes as the big bad but merely one of them. I'm guessing that they join forces with Wanda as Agnes' trainee, and I could be wrong, but that would be the perfect setup for Wanda's (significant) role in the next Doctor Strange movie. Only two more episodes to go and this show could go anywhere.
Disney+'s 'WandaVision' streams new episodes on Fridays.