Welcome to our Yellowjackets Sting Meter. We'll measure the erratic, unexplainable behavior of the show's main lineup, ranking them according to how dangerous, deadly, and certifiably insane they appear in each episode. Who's a whacky worker bee, and who gets crowned Mad Queen of episode five's "Two Truths And A Lie"? Let's find out.
What separates those shallow, surface-level friendships of our youth from the deeper, more meaningful connections we make as adults is trust, and none of the women on Yellowjackets have an ounce of that between them right now.
In episode five, "Two Truths And A Lie," secrets are spilled as easily as blood, some literally going to the grave while others are unearthed, brought to the light only to cast more shadows of doubt on what's real, what's imagined, and who's manipulating who. While Lottie digs her claws deeper into Nat in the present, her spiritual connection to the wilderness helps some of the girls form a tighter bond in the past. And yet, even as they're synching their breaths and listening to the forest, they're still lying, avoiding, and killing each other to get ahead.
Sorry besties, no one's escaping this one clean.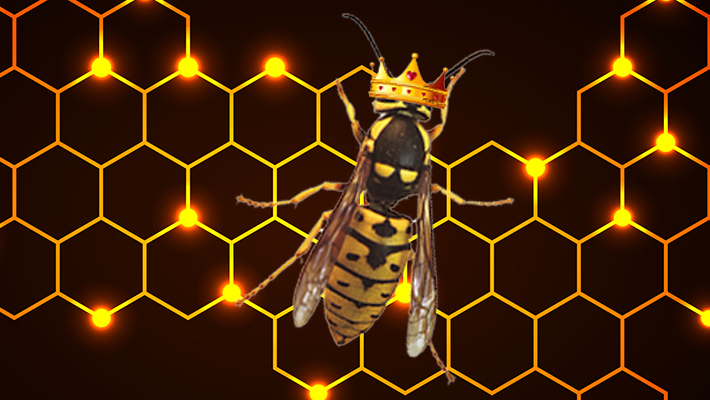 Queen Bee – Misty Quigley


All Misty Quigley ever wanted was a friend, which makes her villainous turn in this week's episode all the more heartbreaking. In the past, she trusts Crystal with a devastating secret that turns the young girl against her at the worst time. And, in the present, likely haunted by the experience of being cast out by someone she felt so connected to, Misty refuses to accept Walter's olive branch. It's easier for her to believe the people in her life will consistently betray and disappoint her than to form meaningful relationships built on faith, so she isolates herself in the present and covers her murderous tracks in the past. RIP Not Crystal. You didn't deserve to go out on a poop bucket run.
Lottie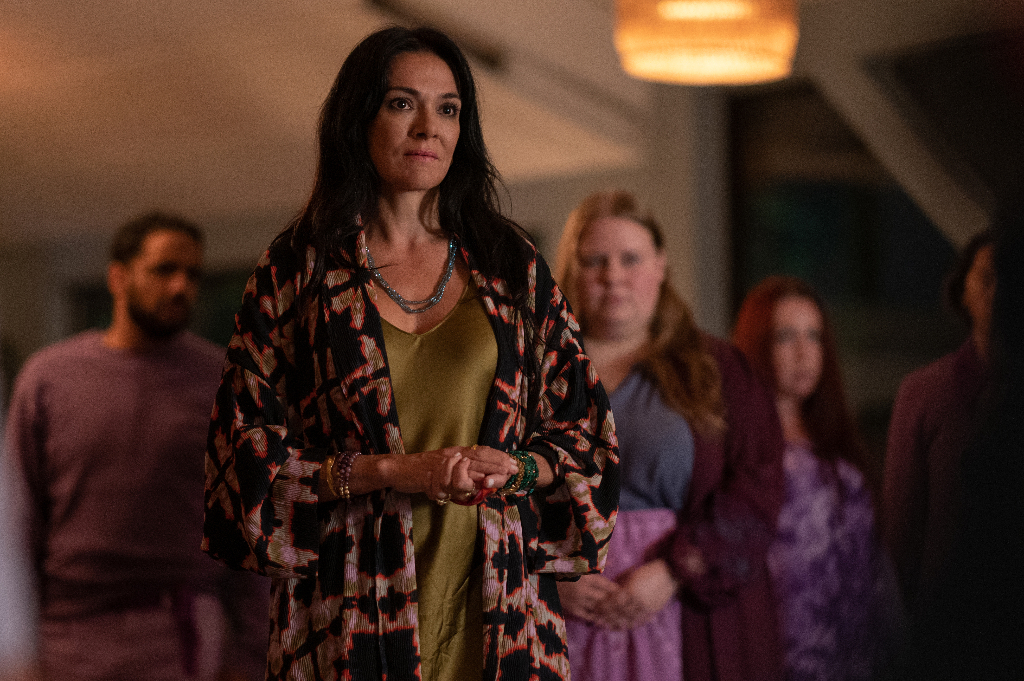 Courtney Eaton continues to shoulder the more interesting Lottie storyline this week, playing the young girl as a reluctant spiritual guru to a bunch of ravenous, hormonal teens. She's the mystic Peter Pan to their cannibalistic Lost Boys, and she has no clue what she's doing. Somehow, it works. But in the present, Lottie is burying her own mental breakdown beneath stacks of blackmail and weird group therapy sessions, and abuses of power. She's less interested in helping Nat than she is in discovering what Travis' final words actually meant and her lies flow so easily, it's hard to get a read on what her endgame is. Everyone knows how f*cked up Lottie is except for Lottie at this point, and it's starting to get old.
Tai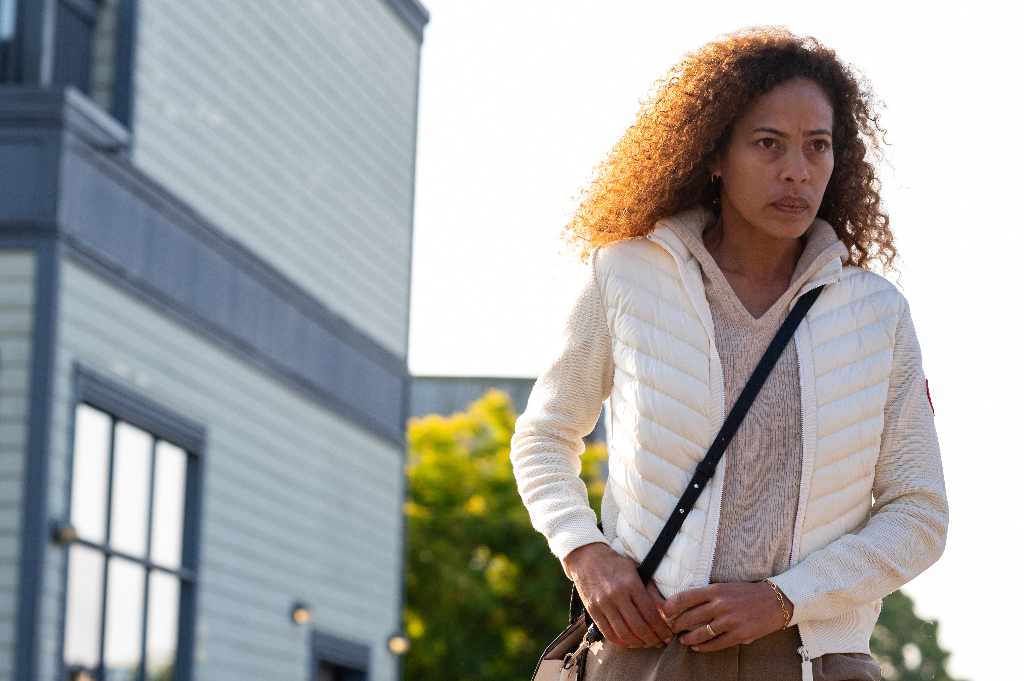 Young Tai has perfected her happy life, happy wife performative allyship at the beginning of the episode, seemingly going all in on Lottie's woo-woo, tree-whispering nonsense. But that impenetrable mask she wears begins to crack when she finds herself lost in a blizzard with a teammate who's in active labor. And it shatters all the way in the present when she shows up on Van's doorstep haggard and haunted by the things that her sleepwalking alter-ego has done. It's this episode that Tawny Cypress referred to when she labeled Tai as the hetero toxic ex that you can't shake loose, and honestly, she's not wrong.
Van
Van's that messy lesbian everyone aspires to be — snacking on breakfast donuts, ignoring debt collectors, and vibing to the 4 Non Blondes while she educates some local youths about VHS systems and the golden era of Queer Girl Cinema. But Van's got problems: a tragic past, parental trauma, and addiction to prescription pills, and a married ex on the brink of a full demonic possession who causes her to confuse her pop culture references. Haven't we all been Van at some point?
Javi


Surrounded by the same group of girls who tried to f*ck, then feast, on his brother during a shroom-fueled orgy months earlier, Javi still isn't in a confessing mood in this episode. His choice to stay mum on where he was and how he survived leads some of the girls to blame him for the lack of bear meat, while the rest angrily accuse him of screwing up their rescue chances. None of this is Javi's fault, but those weird drawings and that strange aside about a woman in the woods that he only told Coach Ben? We're sorry, but that's the beginning of every horror movie we've ever seen. At this point, Javi cannot be trusted around sharp objects, and that's all there is to it.
Nat
Past Natalie is still reeling from the feat of mental gymnastics her boyfriend performed when he linked her (admittedly bad) decision to fake his brother's death to the reason the group didn't find him sooner. But Present Natalie is trying to infiltrate Lottie's cult, sow discord, and protect her girlfriend Misty from landing herself in this heliotropic hellhole. Unfortunately, Lottie manages to perform some bullsh*t therapy techniques just well enough to unearth a terrifying near-death experience that leaves Nat believing the group has "brought the darkness back with them." So maybe it's a good thing Misty ditched that f*ckboi with poor taste in musicals to rescue her punk rock soulmate.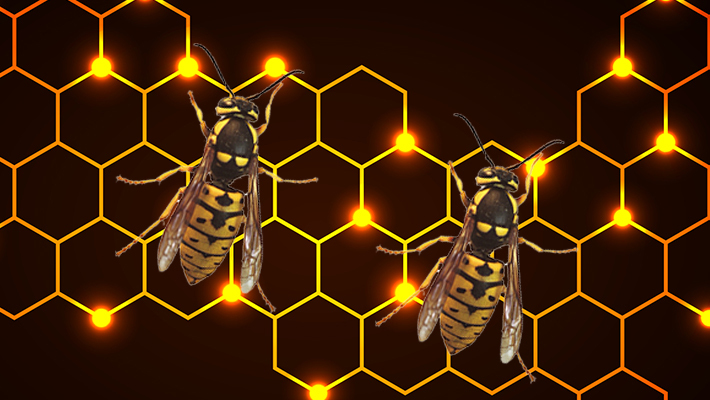 Akilah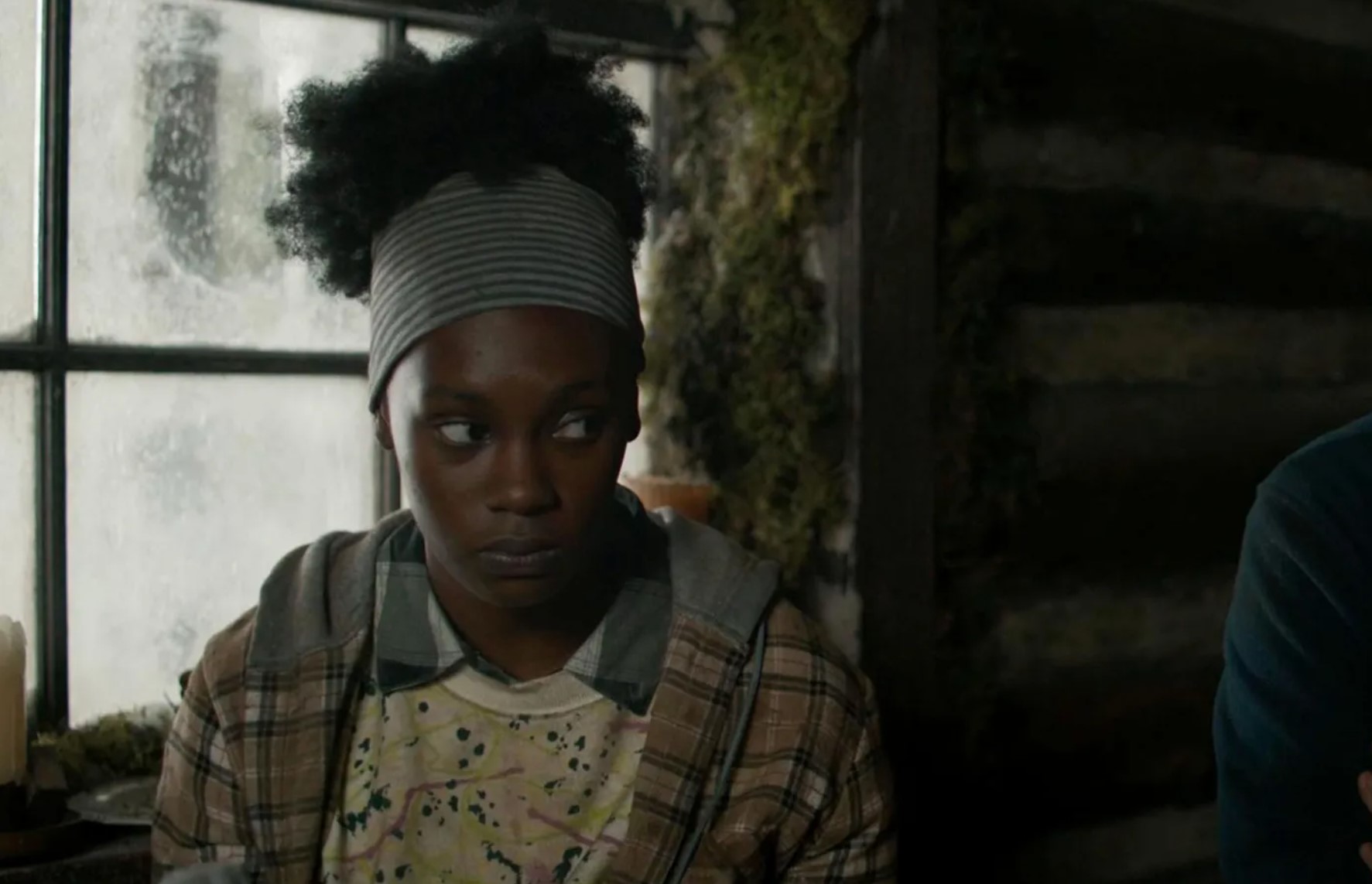 Nia Sondaya has been quietly doing some terrific character work this season but Akilah's admission in "Two Truths And A Lie" has us worried, not only for the fate of Nugget, her pet mouse, but for her future participation in certain ritualistic killings the show has already promised fans. There's something disturbingly relatable about her confession to Taissa about performing superstitious game-day sacraments and relating those fairly innocuous practices to whatever Lottie and company are doing in the woods. They're not the same, but the root cause of them is: the idea that order can be found in chaos, that we have control when none exists, and that a higher power is responsible for both the good and bad done to us. Akilah probably won't graduate to Antler Queen status, but she might just end up in the inner circle, given time.
Walter
Not only does Walter gaslight Misty with his purposefully ignorant method of playing the social game the episode is named after, but he also accuses her of killing a man before comparing her to his late grandmother. Romance? This ain't it.
Shauna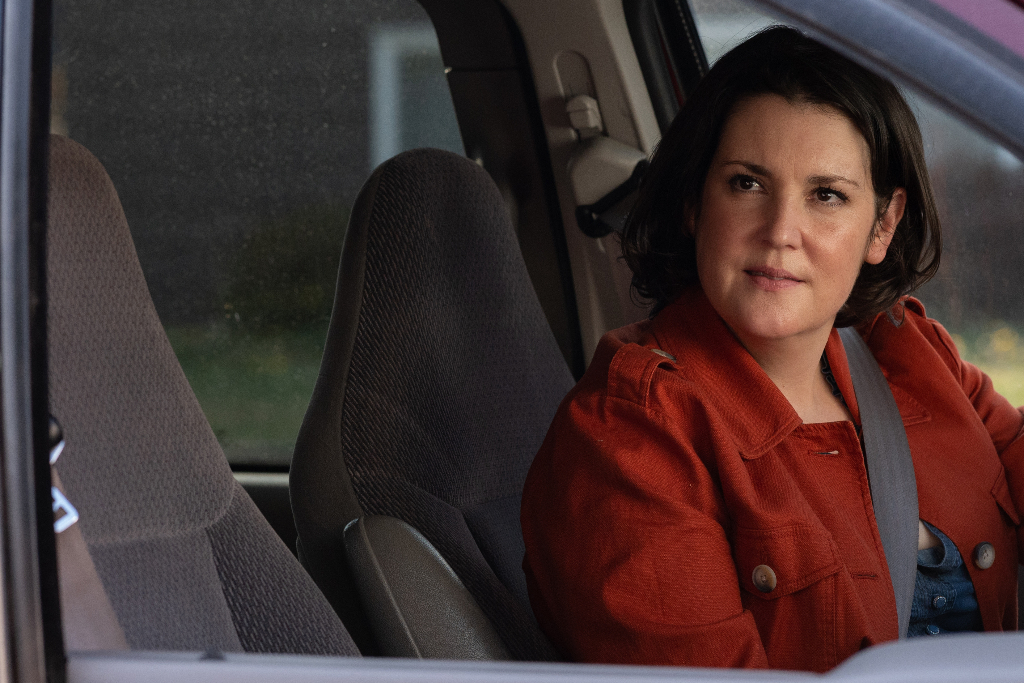 Shauna has gone from convincing us she had the stomach to off her own daughter in last week's episode to becoming this week's most well-adjusted player. That's the range of Melanie Lynskey. In the past, Shauna's just trying to stay calm as her impending due date approaches while a coven of psychos prays over the fate of her unborn child. In the present, she's congratulating her daughter on doing the bare minimum to throw the cops off her trail and ordering Randy to jerk it in a motel bathroom because he "owes her". All we're saying is, Shauna Shipman would make a great criminal kingpin.
Showtime's 'Yellowjackets' streams on Fridays, followed by TV airtime on Sunday nights.