Can't wait until August 12 to see "Glee: The 3D Concert Movie" in theaters? Two days before it opens, some lucky fans will be treated to special advance showings of the film in 291 3D theaters across North America.
Those attending the screenings will receive a free bag of "Glee"" swag that includes a logo lapel pin, a commemorative ticket and lanyard, a silicone bracelet, a hat, commemorative RealD 3D glasses, and a backpack. Now you can dress in "Glee" gear from head-to-toe.
Tickets go on sale for fan club members July 13 on the movie's Facebook page. Public sales begin the next day at Geeksneak3d.com. Ticket sales end August 2.
The concert film is made up of footage from the 2011 Glee Live! In Concert! tour of the U.S. and includes the cast of the FOX series in performance and backstage.
To further stoke anticipation, a brand new poster was released for the film. Check it out below: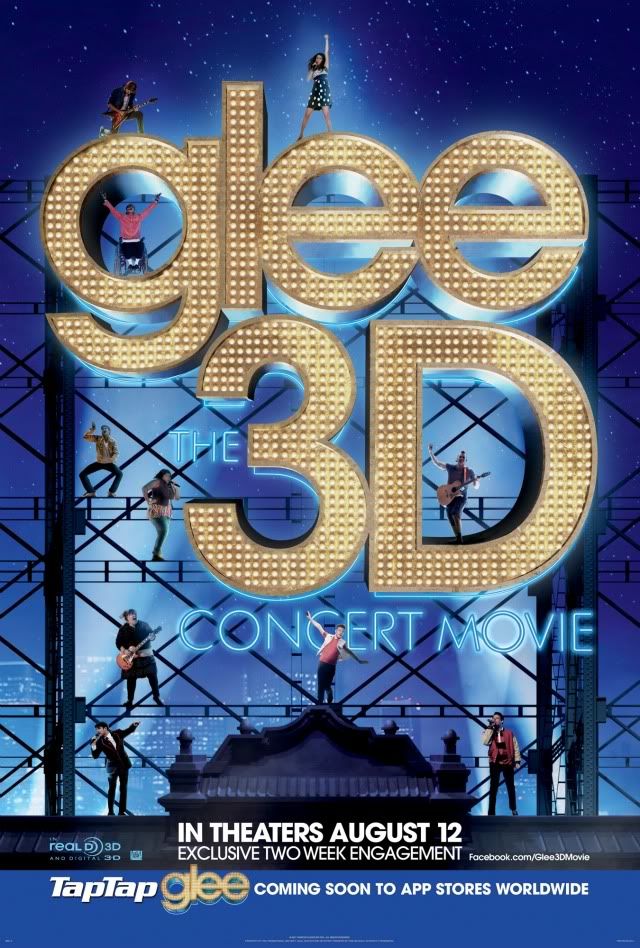 "Glee: The 3D Concert Movie" opens nationwide August 12.

What do you think of the poster? Are you gonna go to the advanced screening?