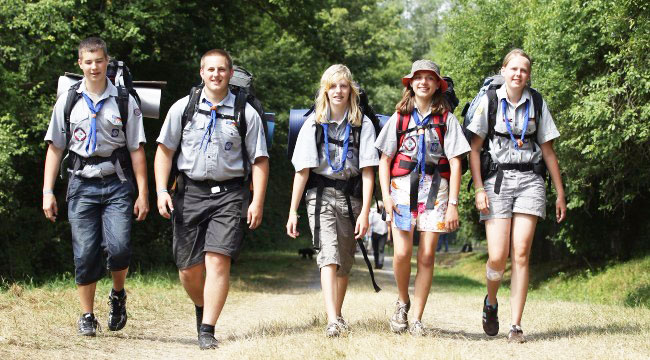 In recent years, activists have worked to make the Boy Scouts of America a more inclusive organization. After allowing women to serve as Scoutmasters and volunteers for local groups in the 1980s (following a lawsuit), the organization has (since 2013) reversed its policies and allowed LGBT scouts and volunteers. In another pre-emptive move, the Scouts will soon allow girls to become Cub Scouts and work their way up to Eagle Scout, the group's highest rank, after an unanimous vote by the scouting board of directors.
"We believe it is critical to evolve how our programs meet the needs of families interested in positive and lifelong experiences for their children," said Michael Surbaugh, chief executive of the Boy Scouts. "We strive to bring what our organization does best — developing character and leadership for young people — to as many families and youth as possible as we help shape the next generation of leaders."
Starting in 2018, girls will be allowed to join Cub Scout dens and the program for older girls to work toward Eagle Scout will begin in 2019.
The decision follows the organization's commissioning of a survey that found that parents who were not involved in scouting were interested in getting their daughters into Scouts. Girls were already allowed to take part in four programs sponsored by the organization but were not allowed to attain the rank of Eagle. The organization hopes that the change will help busy families take part in more activities as a unit.
"Families today are busier and more diverse than ever. Most are dual-earners and there are more single-parent households than ever before, making convenient programs that serve the whole family more appealing," the BSA statement said.
(Via NBC News)