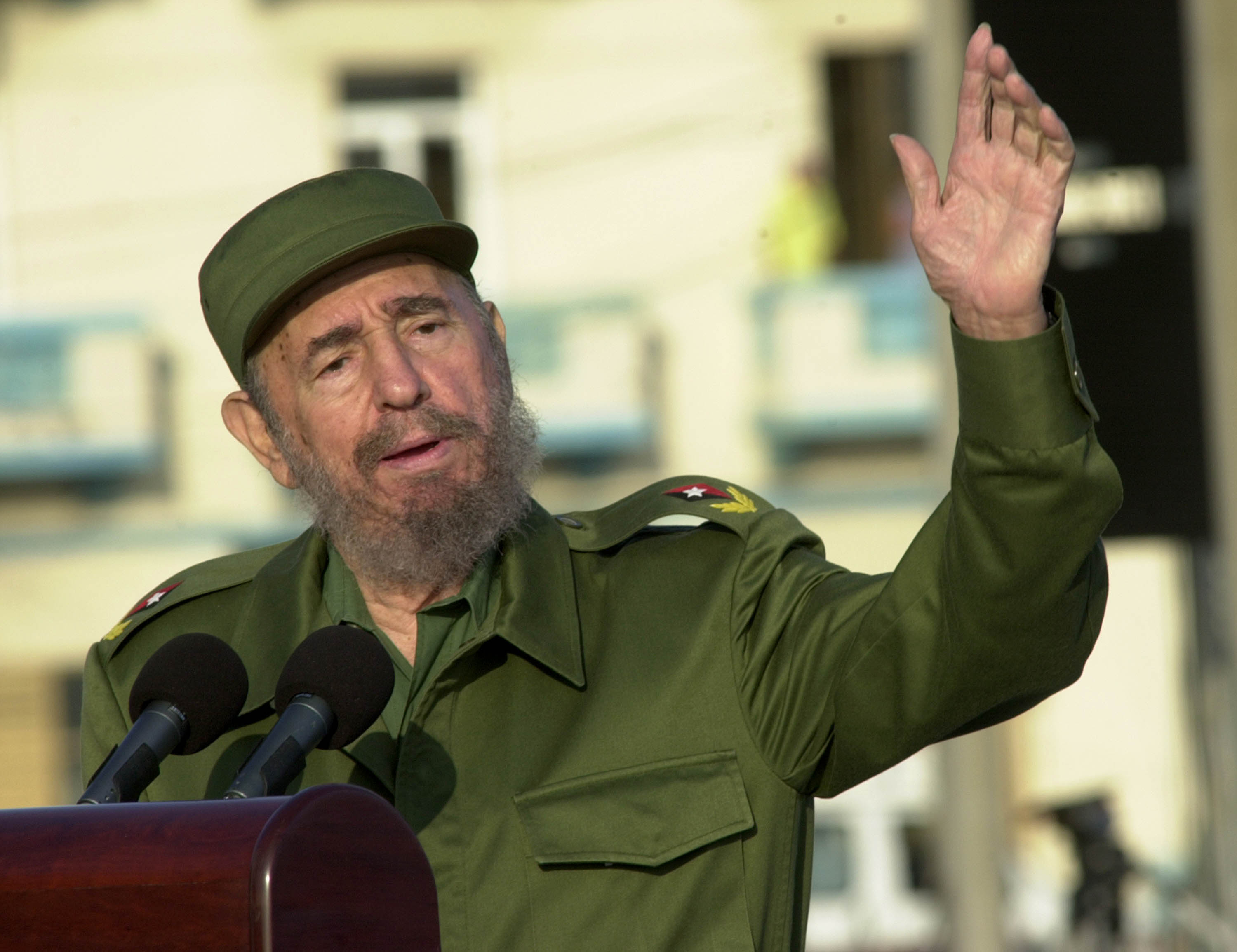 FIdel Castro — the Cuban dictator who brought communism to America's doorstep and, in doing so, almost sparked a nuclear war in the 1960s — has died. He was 90.
Reports the New York Times' massive obituary on him:
Fidel Castro had held onto power longer than any other living national leader except Queen Elizabeth II. He became a towering international figure whose importance in the 20th century far exceeded what might have been expected from the head of state of a Caribbean island nation of 11 million people.

He dominated his country with strength and symbolism from the day he triumphantly entered Havana on Jan. 8, 1959, and completed his overthrow of Fulgencio Batista by delivering his first major speech in the capital before tens of thousands of admirers at the vanquished dictator's military headquarters.

A spotlight shone on him as he swaggered and spoke with passion until dawn. Finally, white doves were released to signal Cuba's new peace. When one landed on Mr. Castro, perching on a shoulder, the crowd erupted, chanting "Fidel! Fidel!" To the war-weary Cubans gathered there and those watching on television, it was an electrifying sign that their young, bearded guerrilla leader was destined to be their savior.

Most people in the crowd had no idea what Mr. Castro planned for Cuba. A master of image and myth, Mr. Castro believed himself to be the messiah of his fatherland, an indispensable force with authority from on high to control Cuba and its people.

He wielded power like a tyrant, controlling every aspect of the island's existence. He was Cuba's "Máximo Lider." From atop a Cuban Army tank, he directed his country's defense at the Bay of Pigs. Countless details fell to him, from selecting the color of uniforms that Cuban soldiers wore in Angola to overseeing a program to produce a superbreed of milk cows. He personally set the goals for sugar harvests. He personally sent countless men to prison.

But it was more than repression and fear that kept him and his totalitarian government in power for so long. He had both admirers and detractors in Cuba and around the world. Some saw him as a ruthless despot who trampled rights and freedoms; many others hailed him as the crowds did that first night, as a revolutionary hero for the ages.
Castro's death comes just nine years, three months, and one day after Perez Hilton famously pronounced him dead in the early days of the internet. How time flies.