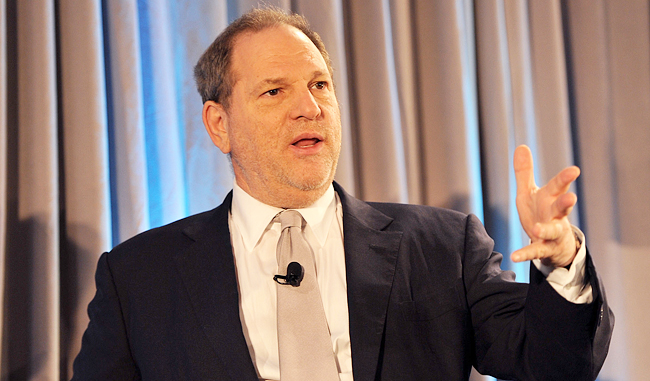 After decades of not-so-quiet whispers about Harvey Weinstein's alleged sexual harassment of women, the New York Times published an exposé that detailed detailed eight settlements reached by Weinstein and his accusers. The Hollywood production powerhouse then announced an indefinite leave of absence from The Weinstein Company, but the situation somehow grew even more abhorrent after a TV reporter alleged that he forced her to watch him masturbate after she refused to kiss him at a restaurant.
Well, The Weinstein Company's Board of Representatives isn't waiting around for any more fallout to surface. Entertainment Weekly reports that they've fired Weinstein and have issued the following statement:
"In light of new information about misconduct by Harvey Weinstein that has emerged in the past few days, the directors of The Weinstein Company — Robert Weinstein, Lance Maerov, Richard Koenigsberg and Tarak Ben Ammar — have determined, and have informed Harvey Weinstein, that his employment with The Weinstein Company is terminated, effective immediately."
The board's statement makes it pretty clear — by omitting the word "alleged" in their statement — that they're distancing themselves from Weinstein and not publicly questioning the accusations against him. And they're not alone, for the effort to cut all ties with him has even taken over the political realm in a bipartisan manner. Both President Trump and many Democratic senators (who are unloading his previous campaign contributions by donating to women's organizations) have all distanced themselves from his name.
Weinstein's exit follows the resignation of his advisor, attorney Lisa Bloom (who happens to represent multiple women who accused former Fox News host Bill O'Reilly of sexual harassment). The spiral of accusations against Weinstein has included actress Ashley Judd, whose story appears in the NY Times piece that set his exit into motion.