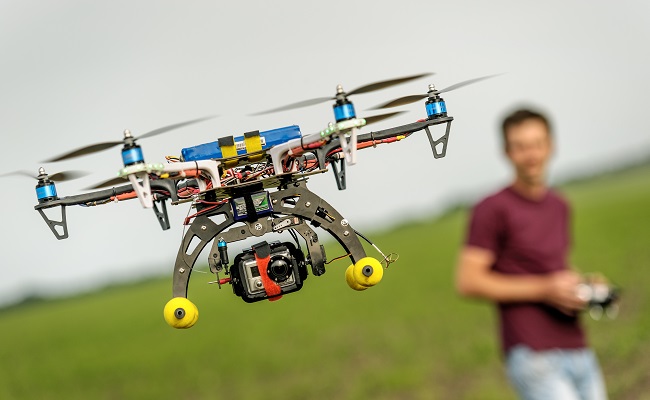 Even a casual reading of Irish history will leave you with the understanding that the Irish know how to protest in attention-grabbing ways. And these island-spanning pro-choice activists are no exception. To draw attention to the fact that abortion is largely illegal in both the Republic of Ireland and Northern Ireland, activists will fly a drone across the border between the two countries carrying an abortifacient drug called Mifepristone.
The protest will begin on June 21 at 10 a.m. local time with Irish activists launching the drone from Omeath, Ireland. The device will fly across the Newry River, which forms a border with Northern Ireland, before landing at Narrow Water in the UK. Northern Irish activists will then take the drug to showcase how safe it is (it should be noted that none of the demonstrators are pregnant).
The protest is a collaborative effort between several reproductive rights campaigns in both countries, including Alliance for Choice, Women on Waves, Labour Alternative and Rosa. It's easily the coolest use of drones in Ireland since this kid got his tooth yanked out by a quadcopter.
"It is an all-island act of solidarity between women in the north and the south to highlight the violation of human rights caused by the existing laws that criminalize abortion in both the north and south of Ireland except in very limited circumstances," Rosa said in a statement.
Currently, abortion is illegal in both countries. Women in Northern Ireland can face life in prison if they so much as buy any of the medicines used in abortion procedures. Meanwhile, Irish women are allowed to have abortions in extreme circumstances — for example, when the mother's life is in danger. Otherwise, it's a criminal offense.
(Via Mashable)