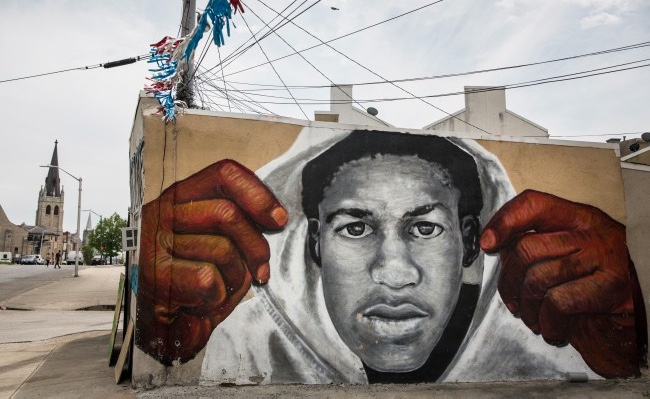 It has been more than five years since Trayvon Martin was killed by Florida resident George Zimmerman while he was innocently walking home with Skittles in his pocket and wearing a now-infamous hoodie. In his honor, Florida Memorial University is posthumously granting the slain teenager a college degree at this year's ceremony. The university, which is where Martin's mother Sybrina Fulton attended school, will accept the award in his memory alongside his father Tracy Martin.
In a Facebook post, the historically black university said of the decision,
"As we approach 50 years in Miami Gardens, this commencement holds a special place in all of our hearts. Of special significance is awarding posthumously the Bachelor of Science Degree in Aviation to Trayvon Martin. Sybrina, our alum, epitomizes strength and dignity as she uplifts other victims of violence while effecting change for a more equal and just society."
There will also be a fundraiser and private reception on behalf of the Trayvon Martin Foundation and FMU's Department of Aviation and Safety. Before his death, one of Trayvon's hopes was learning to fly or becoming an aviation mechanic, so the honorary degree has a special significance. The ceremony will be held on May 13th.