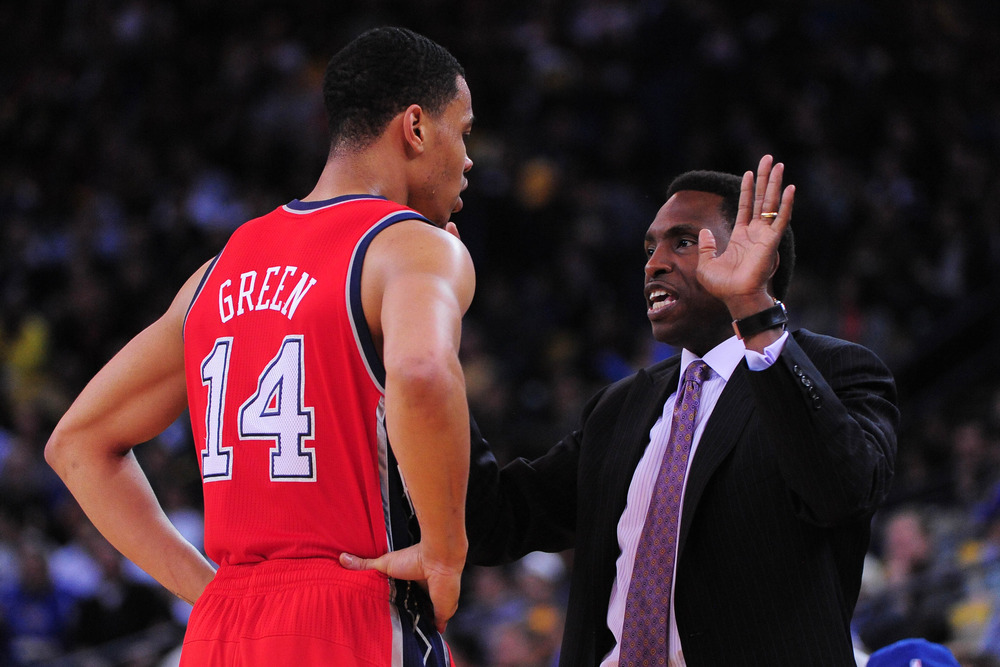 After firing Ty Lue on Sunday, the Cleveland Cavaliers are in a bit of a holding pattern when it comes to finding their next head coach. Their lead assistant, Larry Drew, refused to captain a sinking ship unless the new job came with a long-term contract, having been burned by the interim tag in the past.
As the front office looks for a long-term solution, rumors will abound about who could fill the vacant seat. Rick Pitino has expressed an interest in getting back into the NBA after his unceremonious exit from Louisville. Meanwhile, ESPN reporter Brian Windhorst floated that there are rumblings linking Avery Johnson to the Cavaliers job.
One interesting name being discussed by executives as a possible future coach in Cleveland is Avery Johnson. For years, owner Dan Gilbert has been interested in reaching into the college ranks to get a big-name coach, and he has made offers to Tom Izzo, Bill Self and John Calipari. Johnson, in his fourth year at Alabama, isn't in that same category but has plenty of NBA experience.
Johnson was responsible for recruiting and coaching rookie point guard Collin Sexton at Alabama last season. According to Windhorst, Johnson attended the Cleveland home opener as a guest of the team. Given that Sexton is at the center of the Cavaliers' future plans, finding a coach who believes in Sexton's potential and knows how to coach him would be a logical move.
Johnson, a former NBA Coach of the Year who won 67 games with Dallas in 2006-07, last coached the Brooklyn Nets in 2012 before being fired midseason.