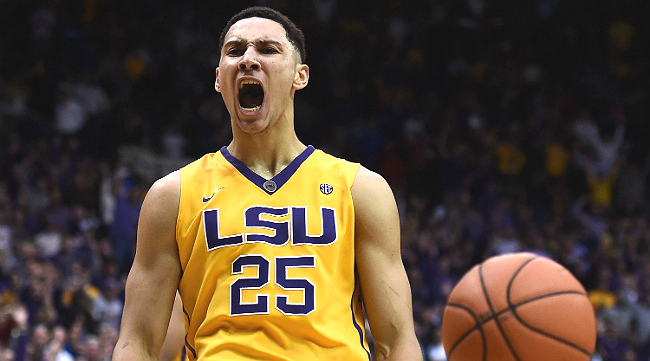 If it was any other team hold the No. 1 overall pick in Thursday's NBA Draft, there would be no question about where LSU's Ben Simmons was heading. But the Philadelphia 76ers have been a strange mess of a basketball experiment for years, and ostensible top selection Simmons has made them dance a bit before signaling that he'd be happy to go there.
The most recent reports, though, suggest that Simmons is starting to come around to the idea of joining their project:
Simmons isn't alone in his hesitation. NCAA studs have been shaky about the Sixers as long as general manager Sam Hinkie's asset-first mentality has been in place. But with Hinkie recently out the door and Bryan Colangelo taking his place, there is a rising sense that Philadelphia might host an actual basketball team fairly soon, instead of a referendum on hedge-fund strategy.
For his own part, Simmons' stock has been hurt by supposed character issues, including Tracy McGrady's suggestion that he big-timed a room full of NBA legends in recent days. None of that can blot out the incredible talent and physique that make him the most alluring prospect in this class, though, and so the union between imperfect team and player seems increasingly inevitable.