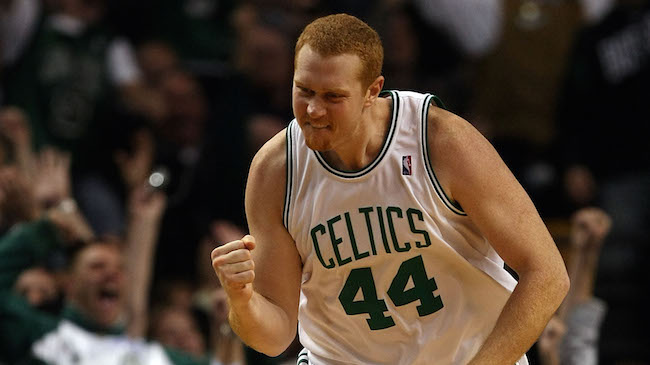 The BIG3 basketball league set to debut this summer continues to add to its impressive list of former NBA players in advance of the upcoming draft in April.
On Monday, the league announced that Brian Scalabrine, Larry Hughes, Josh Childress, Ivan Johnson and Reggie Evans had all signed on, bringing the league's draft pool total to 35 players, with eight teams, which start with two players on the roster, needing to fill out a five-man roster. The signing of Scalabrine continues the trend of the league finding ways to bring on former cult heroes from the NBA (like Ricky Davis) in addition to former stars like Allen Iverson, Chauncey Billups and others as players and coaches.
Hughes (of Cavs fame), Childress (of hair fame), Evans (of Nets fame) and Johnson (of getting banned from Korea fame) are all intriguing additions as well as Scalabrine. What might be the most interesting part of the BIG3 is going to be the pre-draft combine in April, in which they're going to put all of these former players through drills, workouts and scrimmages. The over/under for Iverson "practice" rant jokes on Twitter during that is set at 50,000.
Once the teams have been drafted, the BIG3 will play this summer on a tour of 10 cities and as the roster continues to grow with more former NBA players, the league becomes more and more interesting.