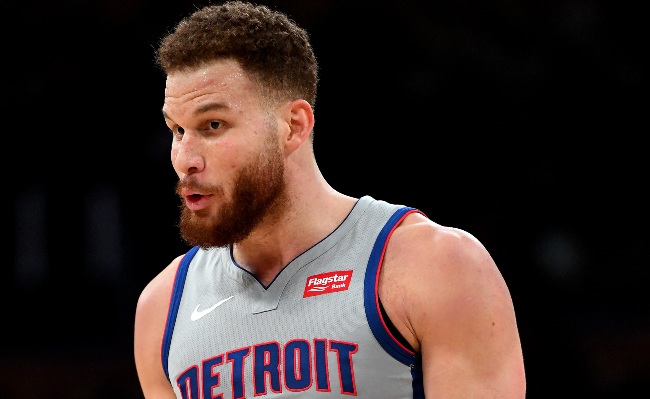 Blake Griffin has some solid acting chops. His commercials are always some of the NBA's funniest and he's even dabbled in the world of stand-up comedy.
However, his latest commercial he made with the Detroit Pistons in celebration of him making the All-Star Game is a rather odd one. Posted on the Pistons Instagram account, the commercial features an animated Griffin opening up a fortune cookie announcing his latest All-Star Game appearance. It's the sixth of his career and first as a member of the Pistons, but the commercial itself though is just weird.

The commercial opens with Griffin in a Chinese restaurant staring at a fish tank. He then opens up a fortune cookie and the word "Charlotte" appears. Next, six starfish rise into the air to show his six All-Star appearances and the commercial fades out with white text explaining that Griffin will play Sunday evening.
There was never a doubt that Griffin was going to play in the All-Star game so this was probably just a way to get a subtle ad in for Red Bull since there are Red Bull cans throughout the entire commercial. I guess when you consider the goofiness of Griffin it makes sense why they embraced that with such an odd commercial.