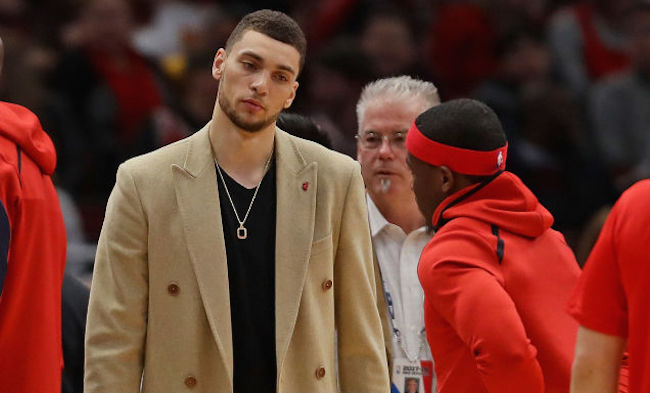 On Saturday night the Bulls had a horrific loss to the Celtics. The 133-77 beatdown at home was historically bad and left Chicago head coach Jim Boylen questioning his team. Twice during the loss, he yanked all five of his starters in a group substitution. The message to his team may have been clear, but its effect isn't having what Boylen intended.
His players are angry. Boylen said that his players would need the energy for a hard practice on Sunday, but the players managed to convince the coach to have a team meeting instead. Well, depending on who you believe. The players say it was a player decision while Boylen says it was his decision.
That seems like great communication that apparently is only getting better, as the Bulls players apparently debated not even showing up to practice to begin with in a group text after the loss.

Boylen has been coach of the Bulls less than a week and he's already managed to get on the bad side of his players. He's clearly trying to implement some discipline and tough love, but without his players respect his message is going to fall on deaf ears. All it's managed to do is frustrate them and then when he had a chance to give his players public credit, he took it away saying the meeting was his idea. None of this is a good look for Boylen. Players should never consider skipping practice. That shows a complete and total lack of respect for their coach.
It's worth noting that Boylen is not an interim. When the Bulls fired Hoiberg, Boylen was hired as the head coach. Chicago may have replaced a coach that was struggling with one that's doing even worse and he doesn't even have the interim tag slapped on him. They're stuck with him. That is unless the front office decides to make two coach firings in the same season. That seems unlikely so let's just expect this to continue being a disaster without a dramatic turnaround soon.