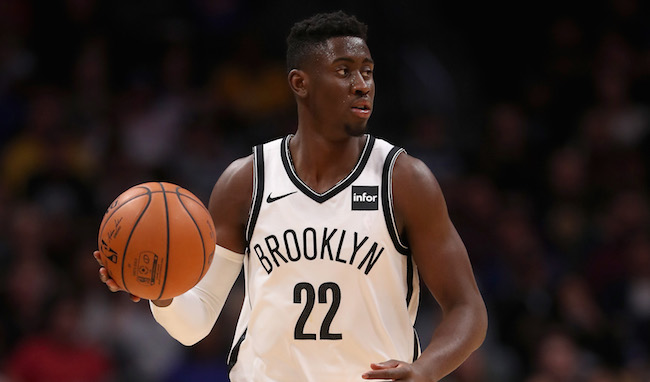 When Caris LeVert went down in Minnesota on Monday night everyone watching feared for the worst. LeVert appeared to suffer a gruesome right lower leg injury on a chasedown block attempt and had to be stretchered off the court and taken to a local hospital in an ambulance.
The NBA world rallied around LeVert and offered him thoughts and prayers as he awaited a diagnosis, but on Tuesday morning he and the Nets received good news. LeVert suffered a dislocated right foot, but avoided any breaks or severe ligament damage, meaning he will somehow avoid having to have surgery after such a scary looking injury.
Not only will he not require surgery, but the Nets expect him to make a return to the court this season with no limitations on his game.

It's great news for LeVert, who is having a career-year, leading the Nets in scoring at 19 points per game and breaking out as a rising star in his third season out of Michigan. Everyone watching the injury live or on replay feared it would be a Gordon Hayward-like injury — which, even that was lucky not to have worse ligament and nerve damage — and for it to be just a dislocation without needing surgery is fantastic to hear.