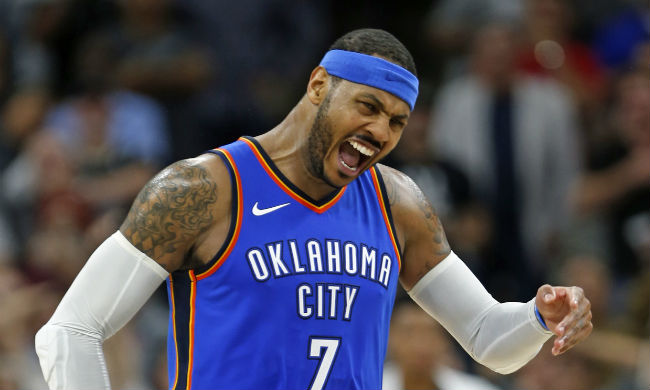 The final major piece of the offseason puzzle appears to have been put into place in Houston, as Carmelo Anthony will (eventually) make his signing there official.
For weeks we've known of Anthony's intent to join his good friend Chris Paul in Houston, and once Anthony secured a trade to the Hawks and a subsequent buyout for almost all of his $28 million deal for this year, the path was open. However, Anthony is enjoying his offseason and has been out of the country so nothing has been put into writing just yet on the expected one-year minimum deal.
On Tuesday, Yahoo's Shams Charania reported the two sides had a verbal agreement on a deal, which elicited a response from many of, "they didn't have that already?"

Anthony still isn't officially signed, but apparently all of the details are in place, he just has to return from Africa and put pen to paper.
There are questions abound regarding how well Anthony will fit in Houston given his issues slotting in as a third option alongside Russell Westbrook and Paul George in Oklahoma City. That said, playing with Paul will hopefully lead to Anthony embracing a lesser role this time around and we can finally see the famed "Olympic Melo" in the NBA after years of being teased that version of Anthony is on his way.