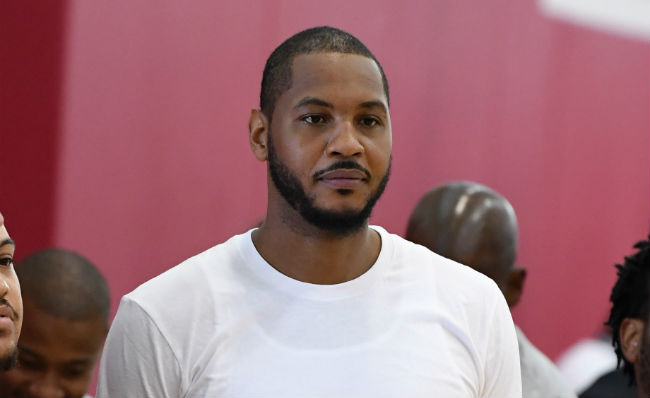 The brief and tumultuous era of Carmelo Anthony in Houston came to an ignominious end this week. A report emerged last weekend that the organization was working on a resolution to part ways with Melo after the Rockets' lackluster start to the season, and the front office announced on Thursday that his time with the team had officially come to an end, although he won't be placed on waivers until they can figure out the best course of action to help him move forward.
Melo's friends around the league immediately jumped to his defense upon hearing news that Houston was trying to get rid of him, arguing that he's been made a convenient scapegoat amid the Rockets' myriad problems that have caused their slow start this season.
His deteriorating reputation, along with a sharp decline in efficiency the past few years, has certainly put his NBA future in jeopardy. According to oddsmakers, the teams with the best chances to land Melo once he clears waivers are the Blazers and Sixers, but BetOnline.ag are now saying that the best bet is that he lands somewhere in China.
It wouldn't be unheard of if Melo does indeed decide to finish out his career in China. Plenty of other former stars have gone that route, such as Tracy McGrady and Stephon Marbury. NBA stars are treated like royalty in China, and at his age and his ability, he would likely be one of the best players there and receive all the playing time and accolades he can handle.
That said, there are still NBA teams that will talk themselves into taking a chance on Melo, believing at this point that he'll be more inclined to accept a reduced role and can offer some scoring punch off the bench in short bursts.