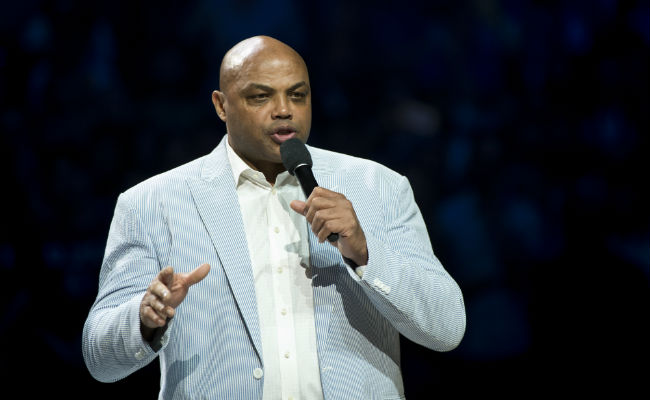 Charles Barkley hates super teams but one major free agent has his permission to join one because, in his opinion, he's already done the work other NBA stars are trying to avoid.
Barkley isn't afraid to ever speak his mind, and he's called out players in the past for taking the easy way out and chasing a championship. It's bristled more than a few over the years, but Charles and Charles and people watch Inside the NBA to hear what he has to say because they trust him to speak up. With TNT's basketball coverage essentially on the shelf until the season starts up, Barkley joined First Take by conference call to talk NBA Free Agency, which at one point he claimed was ruining the NBA playoffs with all the speculation about who will go where.
Barkley has long said he's against super teams and players joining up with friends to try dominating the league like the Golden State Warriors and Miami's LeBron James-led big three. But he did make special exception for one player who is mulling a similar move: Kawhi Leonard.
Max Kellerman pitched the concept to Barkley: that Kawhi has already won two titles with teams that were great but far from super, and so him choosing a Lakers team with Anthony Davis and LeBron James wouldn't be framed the same way. And Barkley agreed.
"I would never be mad at Kawhi because of what he did in San Antonio and especially because of what he did this year in Toronto," Barkley said. "From competitive balance, I'm sick of these guys stacking their teams. I hate the super teams. I want guys to sweat and cry and feel pain and not win all the time. It's supposed to be competition."
With that in mind, however, Barkley said that Kawhi is an exception to his traditional super team ire.
"But I'd have a different affect for Kawhi because he did it twice," he said. "Especially this year: he did it by himself."
It's a bit of a strange exception to make considering that Leonard joining the Lakers would perhaps make the most notable super team ever, outside of the Warriors perhaps. But Leonard has taken the hard road to NBA titles and proven himself to be one of the best players in the game. That's enough, at least in Barkley's mind, to give him the right to choose whatever team he wants. Even if it makes a team super.