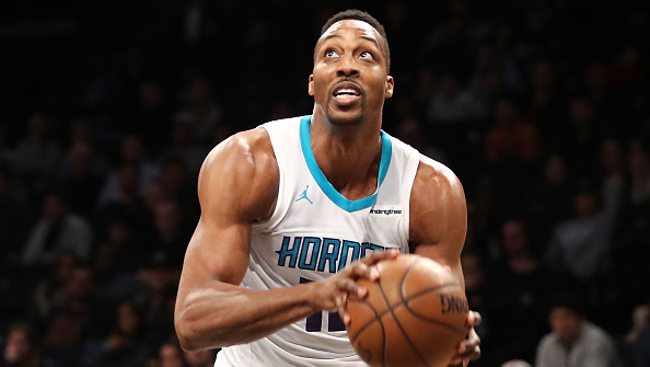 The Charlotte Hornets decided to end the Dwight Howard era after one season on Wednesday morning, flipping the well-traveled big man to Brooklyn in exchange for Timofey Mozgov, a pair of second round draft picks, and some cash. Because this is Dwight Howard we're talking about here, it seemed like a matter of time until a report surfaced that indicated there was some tension centering around him in his now-former team's locker room.
As it turns out, it didn't take all that long for said report to pop up. According to former NBA player Brendan Haywood, members of the Hornets' locker room had grown "sick and tired" of the antics of the big man.
There really isn't much that can be added here that hasn't been written every time Howard has gone from one team to another. For example, in September, word broke that there were Hawks players screamed "in jubilation" when word dropped that Howard was leaving Atlanta. (Howard, in response, called these reports "stupid.")
Next up, Howard will join the Nets locker room, and it will be interesting to see if the alleged issues that have popped up throughout his career manifest themselves in Brooklyn. He averaged a double-double last season, so Howard still provides some value on the floor, but if his Nets teammates grow tired of him, the good news is he's an unrestricted free agent at the end of the year.