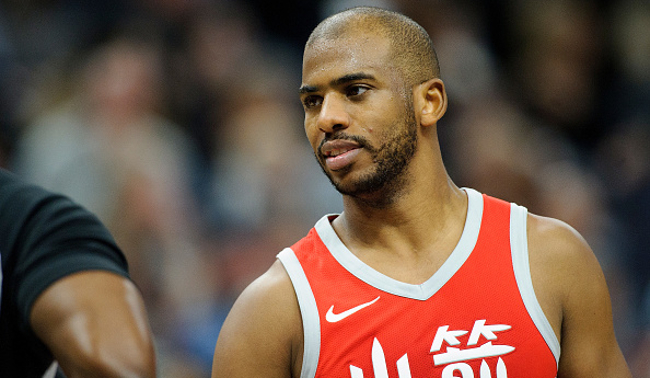 After an abysmal start to the season that had us questioning whether they would even make the playoffs next spring, the Houston Rockets have been on a rampage lately. They've won six in a row and nine of their last 10, which has coincided with James Harden's spectacular tear of five straight games with at least 40 points.
That culminated with a huge win over the defending champion Golden State Warriors on Thursday night, fittingly with Harden knocking down the game-winning three with one second remaining in overtime to vault Houston into the No. 4 spot in the West, just 3.5 games out of first place.
And it wasn't without its fanfare. On the previous possession, the referees missed an out of bounds call on Kevin Durant that led to a Steph Curry three that put the Warriors up two. To say that missed call was egregious would be the understatement of the season. See for yourself.
Noted friend of refs Chris Paul took to Twitter after the game to offer his thoughts on that no-call, referencing the meme that's taking the internet by storm, i.e. the Netflix mega-hit Bird Box.
Not long after, Rockets GM Daryl Morey joined the fray.
We don't wanna risk spoiling the movie for you, but basically, the Bird Box Challenge consists of people trying to accomplish things in their everyday lives while blindfolded. It's a modern update to the way refs have been criticized since the beginning of sports, and in the case of that particular missed call on KD, perfectly warranted.