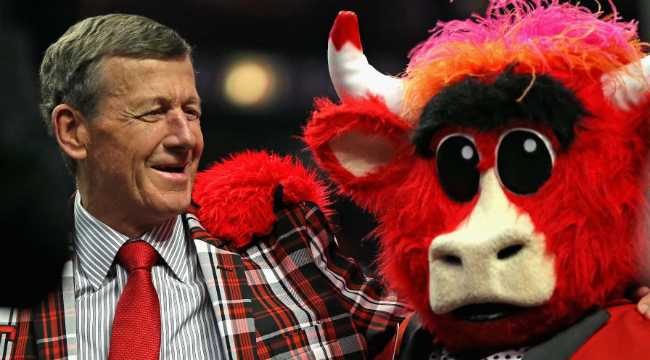 As Craig Sager battles cancer that may claim his life, the scores of people and organizations lucky enough to know him are making sure he's aware of how beloved he is. We've had touching tributes and heartfelt moments from NBA legends, not necessarily saying goodbye, but simply making the most of however much time we have left with Sages.
With that in mind, Fox Sports Sun's Jason Jackson let loose this incredible story of playing golf with the best-dressed NBA media member this side of Walt Frazier, and we hope it's with the purpose of reinforcing Sager's legendary status while he's still here for us to embarrass him about it. Take it away, Jason:
"I don't think he'll be mad at me because this is awesome. During the Milwaukee series in 2013 we went and played golf north of Milwaukee, and one of his buddies from growing up came up from Chicago. It was them, myself and Telly Hughes, the courtside reporter for the Bucks.

"It was one of those days where it was windy and 60 degrees and you could've just called it off, especially after living in South Florida — 'Nah, this is a bad one. Let's back off.' And Craig was wearing shorts on this blustery, why-are-we-out-here day.

"Anyway, Craig Sager drank 26 Bud Lights in 18 holes and did not miss a putt. He two-putted maybe six greens, and everything else was in. We lost $70 each. It infuriated me. I don't mind having a beverage after a round, right? But he kept having beers and I kept losing, and I thought, 'I know this dude. This is a Midwestern man who has utter control of his constitution.' There was no way.

"That was the day we really connected on a whole other level. When you play golf, you spend so much time out there and there are a lot of conversations. I'll never forget that day. Ever."
We wouldn't either, Jason.
(Via Palm Beach Post)