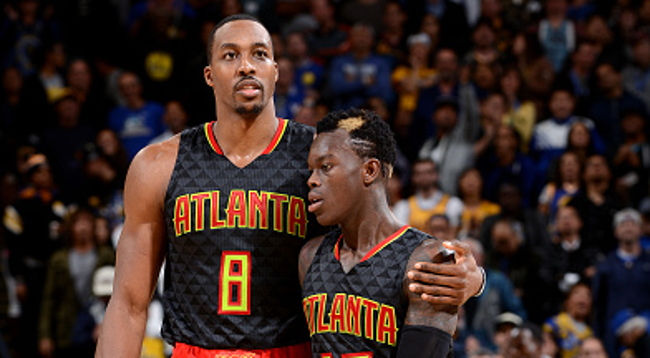 Dwight Howard has garnered quite the reputation in the latter half of his career. It wasn't simply that he failed to endear himself to teammates during his brief stint with the Atlanta Hawks last season. It's more that they grew to actively dislike him. Intensely. In fact, according to Zach Lowe of ESPN, they were "screaming with jubilation into their phones" when they found it he was traded.
So naturally, there was some residual animosity there, and somewhat surprisingly, Howard managed to channel that and put up 33 points and 12 rebounds against his former squad to lead the Hornets to a 129-117 victory on Thursday night in Atlanta.
After the game, however, Dennis Schroder didn't seem too impressed by Howard's effort, which in his estimation is a rare occurrence reserved solely to indulge his personal grudges.
Ouch. And apparently, it wasn't just his teammates who he alienated. Hawks play-by-play announcer Bob Rathbun couldn't resist taking a shot at Howard for his underwhelming postseason effort last year.
Howard's time in Atlanta was supposed to be a homecoming, of sorts, and an opportunity to reboot his career and repair his image and reputation around the league. But from these reactions, it's clear nothing much has changed.
The grand irony with Dwight Howard, of course, is that his desperate need to be liked, combined with his incessant ploys for attention, are precisely what get under people's skin so much.