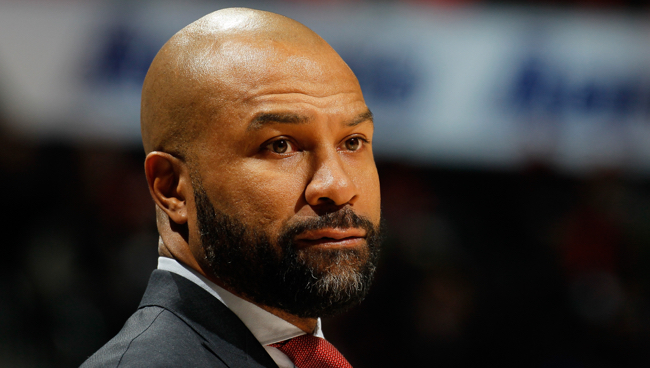 News came across the wire Monday morning that the New York Knicks fired head coach Derek Fisher after a 23-31 start to the season. Kurt Rambis will be the interim head coach.
Because the internet is a ruthless place, there were instantly a bunch of jokes and/or cheeky comments at the news:
(The answer is no, by the way. Not yet. But give it time.)
And then there's the whole situation with Fisher and Matt Barnes, which, well, might get a lot more interesting now that Fisher isn't part of the league anymore.
But that's all anecdotal, and there are the reactions that merit more than a quick laugh. The reality is the Knicks, despite being under .500, were only five games behind in the playoff race and already surpassed their win total from last year (17) halfway through the season. When painted in that context, letting Fisher go could come across as a bit foolhardy.