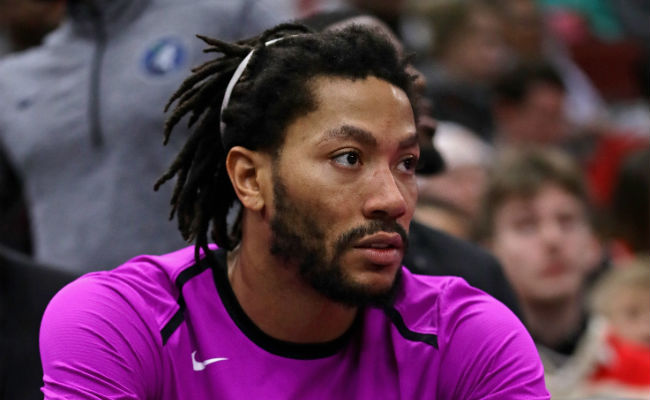 Derrick Rose has had his best season in years, regaining some of the form that made him a league MVP as he has averaged 18 points per game, hitting a career-best 37 percent of his three-point attempts.
However, he's missed the last four games of the season due to soreness in his right elbow, and that injury will apparently keep him out for the rest of the season. The team announced on Thursday that Rose has bone chips in that elbow and will shut it down for the season, having played in 51 games for the Timberwolves.

A Derrick Rose season ending prematurely has been all too common in his career, and one can't help but wonder if the increase in shot attempts from distance — 2.9 threes per game is the most he's taken since 2014-15 — played any kind of role in that at this stage of his career. Still, Rose's return to playing quality basketball was a welcome surprise for a Timberwolves team that needed that production from him this year, as Jeff Teague battled injuries as well — he and Robert Covington were also announced to be done for the season.
Minnesota won't be making a playoff push like last year in the West, and given Rose's history of injuries it's probably wise to shut it down and look towards finalizing a deal for next season.