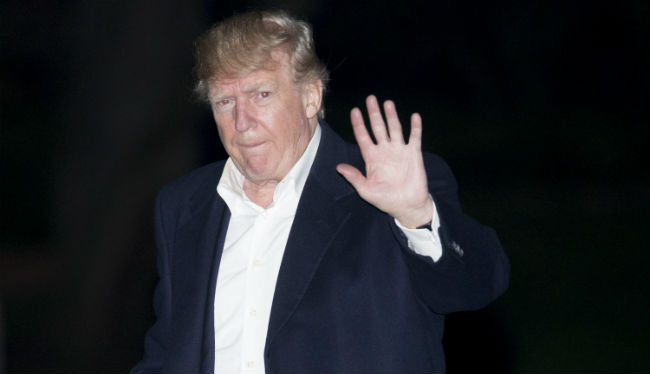 Donald Trump apparently played a role in getting three UCLA men's basketball players out of police custody in China this week, and now he's demanding the proper thanks he feels he deserves for his actions.
Trump tweeted on Tuesday about the release of LiAngelo Ball, Jaylen Hill and Cody Riley — three Bruins players that caused an international incident last week when they were arrested for shoplifting while UCLA was on a tour of China before its season-opener against Georgia Tech.
The three freshman missed the game they were In Country for, and stayed in China after the team left as authorities sorted things out. That caused Trump, who was on a 14-day tour of the Asian continent, to reportedly appeal directly to Chinese president Xi Jinping for help in getting the Americans free.
Ball, Hill and Riley were seen boarding an international flight out of China on Tuesday, and now Trump hopes the three will thank him for his service.
"Do you think the three UCLA Basketball Players will say thank you President Trump?" Trump asked Wednesday morning. "They were headed for 10 years in jail!"
Trump is right in a sense: there was talk of having to stay in China longer, and initial reports indicated a 10-year sentence was possible.
But Trump's tweet on Wednesday made it clear he knows little about the situation. Perhaps more specifically, he isn't aware of LiAngelo's father, LaVar, who might be the only person in America known for talking more than Trump right now. But if history is any indication, we're about five days away from a joint Trump/Ball press conference to discuss the issue.
The arc of history, of course, bends toward hot air.