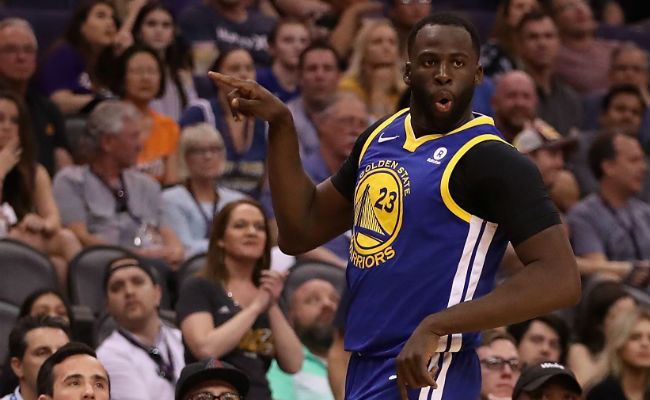 What is a rookie anymore anyway? As of this week, it seems that question has become much harder to answer. The end of the NBA season always brings with it the peak of award talk, and this year is no exception.
But this year's debate for Rookie of the Year has an interesting wrinkle in that some people arguing over Philadelphia's Ben Simmons and Utah's Donovan Mitchell are actually debating the innate rookie-ness of the two candidates.
The rub here is that Simmons, though not playing at all last season, was still with the Sixers, which means to some that he's less of a "rookie" than Mitchell is. That's the argument Richard Jefferson made on Snapchat earlier this week, though it was flatly dismissed by Sixers head coach Brett Brown. But Draymond Green agrees with Jefferson, and he threw his support behind Mitchell for Rookie of the Year on Tuesday for precisely that reason.
"Both have spectacular years," Green said to reporters on Tuesday, adding that you couldn't go wrong with either. But the crux to him is that Simmons had more time to prepare for the NBA, which means he's less like a rookie than Mitchell.
"For me, I would go with Donovan just for the simple fact: I think he's a true rookie. With Ben, I think just having NBA training, eating like a pro, watching film like a pro, you know, I think all that makes a difference. Not taking away anything that he's doing because he's having a fantastic year, and I think he'll be one of the faces of this league for years to come. But for me, what Donovan has done, just coming straight out of college and doing what he's doing, would give him the nod for me."
Green's not the first person to bring this up, so perhaps there's more credence to the argument of a "true rookie" than some are giving it. But the fact is that both players are playing their first pro basketball games in the same season. Further splicing the definition of "rookie" beyond that doesn't change the numbers Simmons is putting up, either.