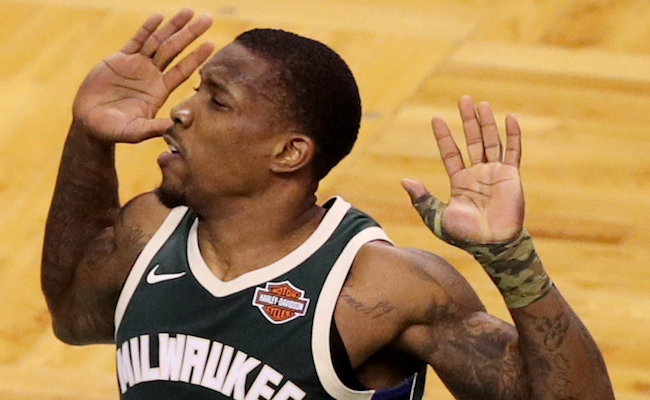 In the deadest period of the NBA calendar, Eric Bledsoe is making waves. Over the weekend, the Milwaukee Bucks guard didn't appear to take kindly to a pair of Warriors shorts donned by his former Kentucky teammate DeMarcus Cousins and he let the big man know about it for all to see on social media. Then, Bledsoe took his talents to the court to make a more direct impression during a summer run.
In short, Bledsoe tossed an alley-oop to himself on the fast break and he put on a show from there.
https://www.instagram.com/p/BmbpfZtnpiM/
As you can see, Bledsoe managed to pull down the goal itself and he celebrated as such. His reference to Shaquille O'Neal isn't a coincidence, as the Hall of Fame big man was able to pull off such an event in a fully sanctioned NBA game, but Bledsoe isn't quite the physical specimen of Prime Shaq, making this fairly impressive.
Bucks fans are unquestionably looking for a bit more from Bledsoe in 2018-19, particularly as the team enters with sky-high expectations after hiring Mike Budenholzer. Perhaps this is a window into Bledsoe playing with more force during the upcoming campaign but, if nothing else, he got to (rightly) flex after doing something usually reserved for much larger individuals.