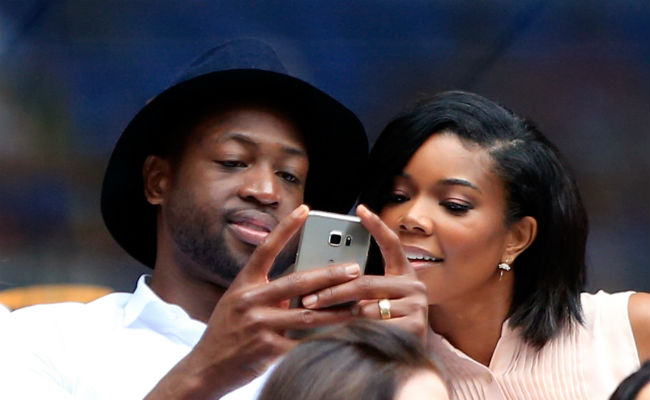 Gabrielle Union is very excited about a Miami reunion for her husband Dwyane Wade.
The Cleveland Cavaliers traded Wade back to the team that drafted him out of Marquette in 2003. The deal was a compliment to a massive three-team swap that netted the Cavs George Hill out of Sacramento and Rodney Hood from the Jazz, which made the team younger and, hopefully, a bit better on the defensive end.
Trading away a player that LeBron James personally recruited to Cleveland could have been a disaster for the Cavs. But James already gave his blessing of the move with a post on Instagram on Thursday afternoon, and that was soon followed by a very enthusiastic tweet from Wade's wife.
https://twitter.com/itsgabrielleu/status/961665217523601409
Not to be forgotten, she also thanked the fans in Cleveland for their support this season.
All the movement Wade has seen over the last few years hasn't been easy on his family, as the couple famously moved their kids back to Miami over the summer to attend school there. What followed was a buyout from the Chicago Bulls, and a subsequent signing with the Cavaliers in Cleveland.
Wade's tenure with the Cavs was indeed short, though it was longer than Isaiah Thomas' 15-game run before he was traded to the Lakers on Thursday.