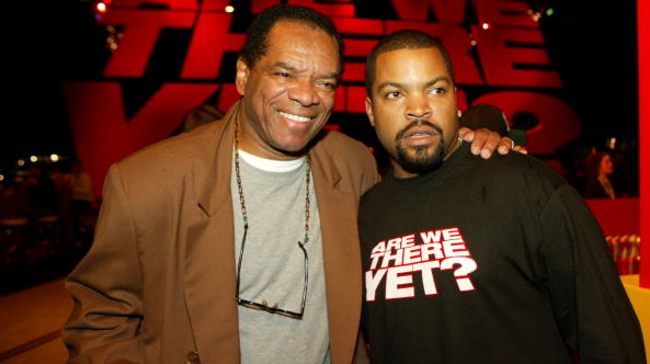 Ice Cube's BIG3 basketball league was a smash hit last summer, and we're just weeks away from season two, which will premier later this month of Fox Sports 1. The 3-on-3 league has added new cities to the schedule for the upcoming season, and has also expanded its rosters from five to six in order to accommodate even more former NBA stars.
The BIG3 held its second annual draft back in April, adding a total of 19 new players, and has already announced the full rosters for each team, so everything appears set to go for their season two jump-off at the Toyota Center in Houston on June 22.
To get us even more hyped, Ice Cube debuted a new commercial spot featuring himself, John Witherspoon, and Mike Epps, which fans of the film franchise Friday should find delightfully familiar.
The league, however, has not been without its controversy. Former commissioner Roger Mason Jr. was ousted earlier this year amid corruption allegations involving the Qatari investors who pledged millions to help fund the BIG3, and he later accused the league of fostering a "hostile and racist" work environment.
NBA legend Clyde Drexler has since stepped in as commissioner, and he recently spoke to us about his unique vision for the future of the league. Fans can look forward to some big names who have joined the circuit this summer, including Amar'e Stoudemire, Chris "Birdman" Anderson, Nate Robinson, and more.